Lebanese singer Fadel Shaker denies role in deadly clashes with the army
A former Lebanese pop star turned wanted Islamic militant denied in an interview broadcast Sunday that he took part in deadly clashes with the military and said he wants to return to his "normal, natural life" with his friends and family.
The singer, Fadel Shaker, has been on the run since the bloody street battles between Sunni Muslim militants and the Lebanese army in June 2013 in the coastal city of Sidon. He faces charges of committing crimes against the military, and prosecutors have demanded the death penalty.
In an interview with Lebanon's LBC TV posted online Sunday, Shaker, clean-shaven and wearing a black suit, said he played no role in the clashes and never advocated bloodshed.
"I never participated at all in the battle," he said. "I never carried a weapon. Everybody knows that and the army knows it too."
LBC said the interview was filmed last week at the Ein el-Hilweh camp near Sidon.
The 2013 shootout, which pitted followers of hard-line Sunni cleric Sheikh Ahmad al-Assir against the Lebanese army, killed at least 18 soldiers and deepened sectarian tensions in Lebanon between Sunni and Shiite Muslims, who support opposing sides in the civil war in neighboring Syria.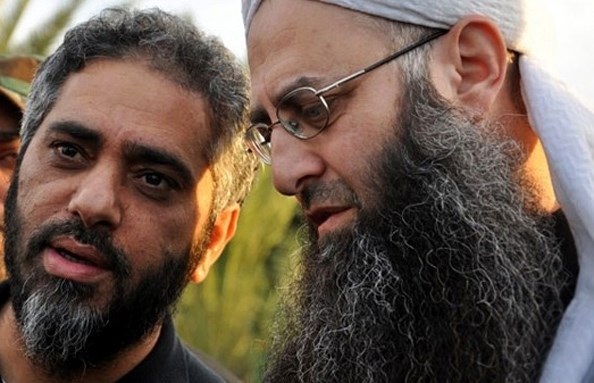 The interview is Shaker's first public appearance since a video uploaded to YouTube on the second day of the street fighting in Sidon, and offers up a markedly different image of the former singer.
In the 2013 video, a bearded Shaker called his enemies pigs and dogs, and taunted the military, saying "we have two rotting corpses that we snatched from you yesterday" — apparently referring to two slain soldiers.
Shaker became a pop star throughout the Arab work in 2002 with a smash hit. Almost 10 years later, he fell under the influence of al-Assir and shocked fans by turning up next to the hard-line cleric at rallies and later saying that he was giving up singing to become closer to God.
My Way/ AP