Loud noise triggers security alert at U.S. White House, update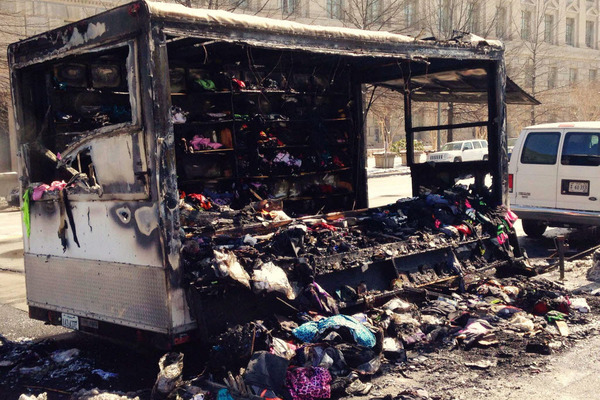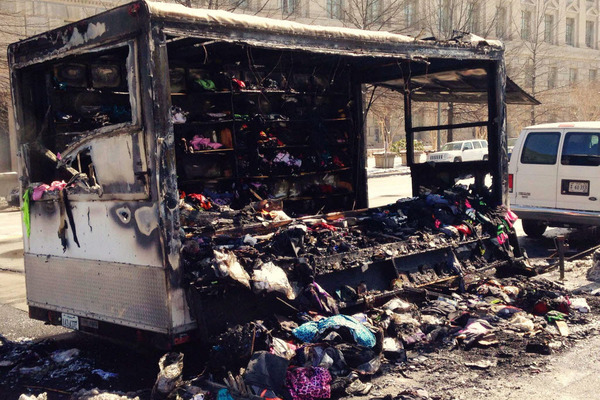 A loud noise was heard on the White House's South Lawn just before U.S. President Barack Obama and his family were due to take off by helicopter, a White House pool report said on Saturday.
It said the noise prompted Secret Service agents to move the press back into the briefing room and lock the doors. Obama and his family were not yet on the South Lawn.
No further details were immediately available.
Reuters
Update by the Guardian :
A loud noise was heard on the South Lawn of the White House on Saturday, just as press and officials gathered for President Barack Obama's trip to Selma, Alabama.
As reports of the "loud noise" emerged, Twitter users posted photographs of smoke near the White House.
The Secret Service subsequently said authorities had responded to a fire and were searching a vehicle near the White House. Spokesman Brian Leary said a vendor cart had caught fire around 10am, at 15th and G streets. He said firefighters responded and contained the blaze.
Around the same time, Leary said a bomb-sniffing dog detected something on a vehicle at 16th Street and Constitution Avenue. That vehicle was being checked out by Secret Service and other law enforcement officials.
There was no indication that the two incidents were related.
The presidential motorcade left the White House just after 11am, headed for Joint Base Andrews.
Pool reports said that after the loud noise, Secret Service agents moved members of the press back into the White House briefing room and locked the doors. An agent unlocked the door minutes later – it was then locked again.
As the lockdown continued, the pool report said: "It doesn't appear as though there's a high level of consternation among Secret Service walking outside."
Obama was scheduled to travel on Saturday to Alabama, to mark the 50th anniversary of the Selma to Montgomery civil rights march.