Foreign women only allowed to watch Soccer matches in Iran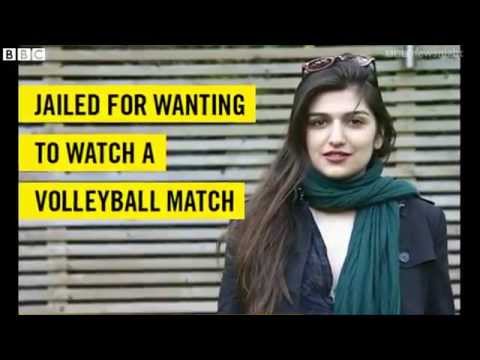 The Head of the Iranian ( soccer) Football Federation Ali Kvaschean announced on Saturday it is possible for foreign women only ( not Iranian) to attend the male football matches .
The Iranian Student news agency quoted Kvaschean as saying on Saturday: "We have no problem over the presence of foreign women in the stadiums. The Asian Football Confederation has asked us to be flexible on this issue and this is all that we can agree to.
This development comes after FIFA president Sepp Blatter has told Iran to end its "intolerable" ban on women attending football matches.
Writing in the FIFA Weekly magazine published by world football's governing body, Blatter described the situation as one that "cannot continue."
Iran's ban was put in the spotlight at the Asian Cup in Australia earlier this year, when thousands of female Iranian fans watched their team without restriction.
At the match against Iraq, activists unfurled a banner showing the face of Ghoncheh Ghavami, a British-Iranian woman jailed for trying to watch a volleyball match against Brazil in 2014, and called for the ban to end.
The measure was imposed following the 1979 Islamic Revolution because the idea of mixed crowds was deemed un-Islamic.
Iran is in the running to host the 2019 edition of the Asian tournament, for which the United Arab Emirates is also bidding. But the ban is widely expected to scupper its chances of securing the event.
Read: Iranian women defy ban
Blatter wrote: "I raised the topic at my meeting with the President of Iran, Hassan Rouhani, and came away with the impression that this intolerable situation could change over the medium term.
"However, nothing has happened. A collective stadium ban still applies to women in Iran, despite the existence of a thriving women's football organization.
"This cannot continue. Hence my appeal to the Iranian authorities — open the nation's football stadiums to women."
During last year's football World Cup, CNN reported how fans in Iran gathered to watch games in venues that defied a ban on public screenings.
YL w CNN