Lebanese soldier and a wanted militant killed in shootout in north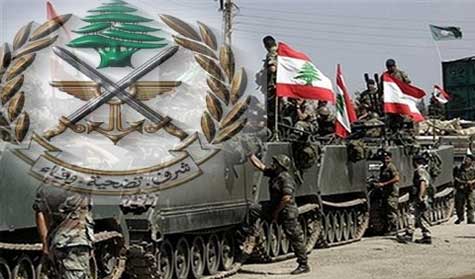 A Lebanese soldier and a wanted militant were killed in an exchange of gunfire in northern Lebanon on Tuesday, security sources and a medic said.
The militant, Abdulrahman Tamar, was wanted in connection with several days of fighting with the army last October in the northern city of Tripoli and surrounding areas including the village of Bhanin, where he was killed on Tuesday.
A dozen soldiers and more than 20 militants were killed in last October's flare-up in the north, where repeated spasms of political violence have been fueled by the conflict in neighboring Syria.
Army patrols were searching nearby orchards and mounting extra patrols in the area of Tuesday's shoot-out.
Lebanon's stability has been put to the test by the Syrian war and Lebanese officials have warned of plans by Islamist militants to expand the conflict into their country.
Last August, insurgents affiliated to the Islamic State militant group and the Nusra Front, al Qaeda's affiliate in the Syrian war, staged a major attack in the border town of Arsal.
The militants are still believed to be holding 18 members of the Lebanese security forces seized in that raid, having executed four.
Reuters