Syria's Hazzm rebel group dissolves itself after losses, joins Shamiyah Front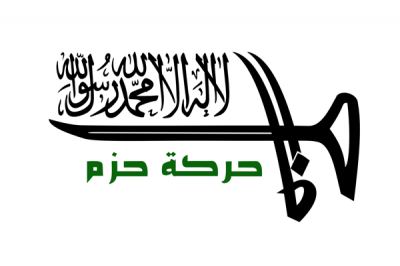 One of the main western-backed rebel groups announced on Sunday that it had dissolved itself and joined a larger Islamist alliance, weeks into a battle which saw it lose ground and men to more powerful al Qaeda insurgents.
Hazzm is one of the last remnants of non-jihadist opposition to President Bashar al-Assad in northern Syria, much of which has been seized by the Nusra Front and Islamic State, an offshoot of al Qaeda that controls roughly a third of Syria.
The statement posted online said its fighters would join the Shamiyah Front, an alliance of Islamist brigades in Aleppo, to prevent further bloodshed.
The decision comes after heavy weekend fighting between it and the Nusra Front, al Qaeda's official Syria wing. Both Hazzm, which is part of the Free Syria Army collection of mainstream rebel groups, and Nusra fight the government.
Hazzm has received what it describes as small amounts of military aid from foreign states opposed to Assad, including U.S.-made anti-tank missiles. But it has lost ground to better armed and financed jihadists.
On Saturday, the Nusra Front drove Hazzm out of a strategic northern Regiment 46 base in Aleppo province and killed around 30 of its fighters, said the Syrian Observatory for Human Rights, which tracks the conflict.
The weakness of the mainstream Syrian opposition has complicated diplomatic efforts to end the conflict that has killed around 200,000 people.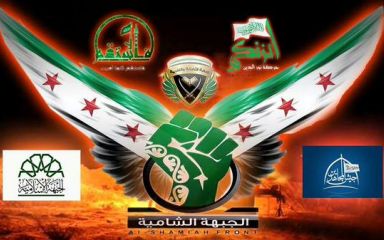 United Nations peace mediator Staffan de Mistura met with Syrian officials on Saturday and Sunday to discuss a freeze in the fighting in Aleppo.
De Mistura has said Syria has expressed a willingness to halt all aerial and artillery bombing in the city for six weeks.
He said Damascus would announce the start date of the local ceasefire. His office said on Sunday a mission had been sent to Aleppo to ensure humanitarian aid could increase significantly once the freeze was announced, and to monitor any violation of the freeze.
Reuters
Update
Military and political opposition forces in Aleppo on Sunday rejected  Mistura's proposal of a temporary ceasefire in the northern Syrian city.
"We refuse to meet with Mr Staffan de Mistura if it is not on the basis of a comprehensive solution to Syria's drama through the exit of (President) Bashar Al Assad and his chief of staff, and the prosecution of war criminals," Aleppo's revolutionary council said in a statement.