British Airways to stop transport of goods from Lebanon over security screening concerns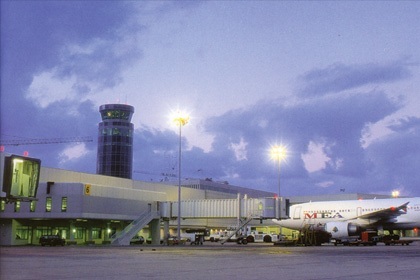 British Airlines  decided  to be the first EU airline to stop transporting  goods from Lebanon  effective March 1 , because the Beirut airport  authorities failed to implement the  new EU screening requirements, Lebanon's Public Works Minister Ghazi Zeaiter announced Friday.
This development comes after the European Union issued a memo to the Public Works Ministry informing it of a decision to stop transporting goods from Beirut airport over security screening concerns.
Last July, the EU launched a program designed to ensure the appropriate screening and validation of cargo entering the EU from any third country airport, according to the Airports Council International – a global trade representative of the world's airports.
Airports that do not meet aviation security screening procedures will be unable to continue doing business in the EU as they will not be authorized to carry any inbound mail or cargo.
As a part of the new program, measures must ensure all cargo and mail carried to the EU are physically screened, or come from a secure supply chain. For Lebanon, this means that carriers will need to update the security programs, processes and screening equipment.
Zeaiter on  Friday assured that the airport's shipping center would be equipped with tools that would ensure safe shipment. "There is full coordination between Lebanon's Civil Aviation and the European Union," he said during a press conference
Lebanon's airport, which currently lacks explosive detection devices, will be equipped with the tools, and its staff will be trained in their use within two days, Zeaiter said Friday without elaborating   when the detection devices were set to arrive.