Sudan's Bashir promises to quit in 2020 if re-elected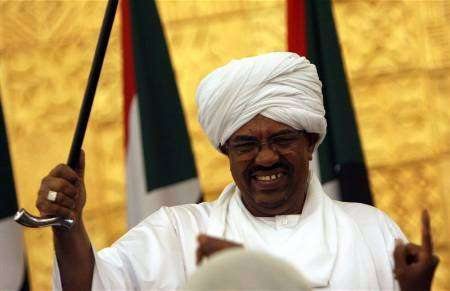 Sudan's President Omar Hassan al-Bashir said he will stand aside in 2020 if he is elected for one more term in April elections, in an interview published by France's Le Monde newspaper on Thursday.
The announcement by the 71-year-old, who is wanted on charges of genocide and war crimes by the International Criminal Court, will refocus attention on his extended rule after 25 years in power.
Bashir had previously signaled he would step down this year, but his National Congress Party chose him as its candidate in October, all but assuring his success against a fractured and weakened opposition.
"According to the interim constitution adopted in 2005… the head of state can serve two terms," he told the French daily. "So for me, it will be the last mandate and, if elected, I will leave power in 2020."
Opposition figures have said the continued rule of Bashir — facing an ICC arrest warrant that has prevented him traveling to many countries — has exacerbated Sudan's isolation from global financial and political institutions.
But he has remained defiant in the face of domestic and international opponents, kept a strong power base in the army and remained popular among many parts of the population.
On Thursday, he kicked off his re-election campaign by dismissing opposition calls for him to step down.
"I will not leave until the people tell me to leave by not voting for me in the election," he said in a speech in Gezira state.
Bashir, who came to power in a bloodless coup in 1989, told Le Monde he had made numerous gestures to the opposition and that a process of reconciliation launched a year ago was about to conclude.
"Since April 1, 2013, there are no political prisoners in Sudan," he said. Many opposition groups boycotted the dialogue sessions.
Bashir said Western powers had labeled him a dictator because they were disturbed by his stance against interventions in Muslim countries.
"I'm used to it. I'm considered a dictator, a war criminal and genocidal, but how many dictators allow 120 political parties to exist?"
The Hague-based court has indicted Bashir on charges of war crimes, crimes against humanity and genocide during his suppression of the Darfur revolt.
But the court's prosecutor in December shelved further investigations into crimes committed during the conflict, citing a lack in efforts to getting Bashir to appear. Khartoum dismisses the ICC charges and refuses to deal with the court.
Reuters