Russia to be hit with new sanctions if Ukraine situation worsens, UK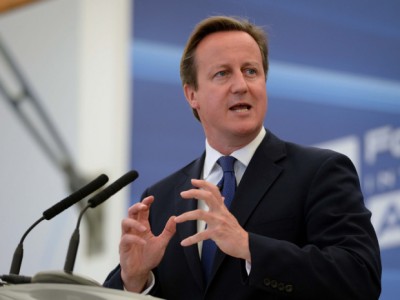 British Prime Minister David Cameron said on Monday that Russia's "illegal" actions in Ukraine had reached a new level and that any attempts by pro-Russian separatists to expand their territory would draw tougher Western sanctions against Moscow.
"Far from changing course, Russia's totally unjustifiable and illegal actions in eastern Ukraine have reached a new level with the separatists' blatant breach of the ceasefire to take control of Debaltseve, made possible only with the supply of Russian fighters and equipment," Cameron told parliament.
Cameron spoke after Kiev accused pro-Russian rebels of opening fire with rockets and artillery at villages in southeastern Ukraine, all but burying a week-old European-brokered ceasefire deal.
"Russia must be in no doubt that any attempts by the separatists to expand their territory — whether towards Mariupol or elsewhere — will be met with further significant EU and U.S. sanctions," said Cameron.
Reuters