Homeland security chief worried about al Shabaab mall threat

The U.S. homeland security chief said on Sunday he takes seriously a threat made by Somali-based Islamist militants against shopping malls, including the Mall of America in Minnesota, and urged people going there to be careful.
Homeland Security Secretary Jeh Johnson was reacting to a video released by al Shabaab appearing to call for attacks on Western shopping areas, specifically mentioning Mall of America, the West Edmonton Mall in Canada and London's Oxford Street.
"This latest statement from al Shabaab reflects the new phase we've evolved to in the global terrorist threat, in that you have groups such as al Shabaab and ISIL publicly calling for independent actors in their homelands to carry out attacks," Johnson told the CNN program "State of the Union," using an acronym for the militant group Islamic State.
"We're beyond the phase now where these groups would send foreign operatives into countries after being trained some place," Johnson said.
Asked specifically about the threat to Mall of America, one of the world's largest shopping complexes, he said: "Anytime a terrorist organization calls for an attack on a specific place, we've got to take that seriously."
"I would say that if anyone is planning to go to the Mall of America today, they've got to be particularly careful."
Minnesota is home to a sizeable Somali population.
U.S. law enforcement officials have been concerned about the potential for radicalization among some of the community.
A Minnesota man was indicted last week on charges of conspiring to support Islamic State and lying to federal agents investigating recruitment by militant groups.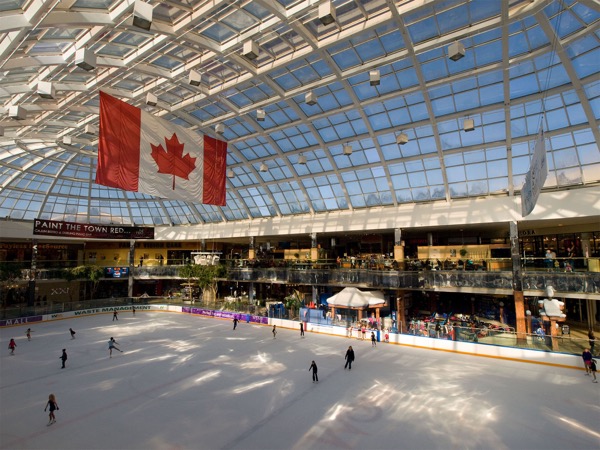 Prosecutors said dozens of people from the Minneapolis-St. Paul area, many of them Somali-Americans, have traveled or attempted to travel overseas to support groups such as Islamic State or al Shabaab since 2007.
Mall of America is a large private mall in Bloomington, Minnesota, that has about 40 million visitors a year, and contributes nearly $2 billion in annual economic activity to the state of Minnesota, according to its website.
Mall officials issued a statement about the threat made by the group, saying they are monitoring events with the help of federal, state and local law enforcement agencies.
"Mall of America has implemented extra security precautions, some may be noticeable to guests, and others won't be," the officials said.
The West Edmonton Mall in Alberta, Canada, gets about 30.8 million visitors a year and has the world's largest parking lot, according to its website. Oxford Street is one of London's busiest shopping areas, home to several large department stores.
Reuters