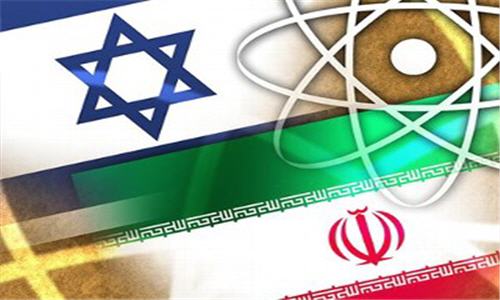 According to an article in The Washington Post by David Ignatius, the White House-Israeli relations have reached such a low point that US officials are no longer likely to share with Israel the latest information about US strategy in the nuclear talks with Iran .
Israeli-US public sparring over the Iranian issue continued Monday, with Prime Minister Benjamin Netanyahu asking, if the emerging agreement with Tehran is a good one, why hide the details? Netanyahu's comments at the annual meeting in Jerusalem of the Conference of Presidents of Major American Jewish Organizations came the same day that The Washington Post's David Ignatius reported that the US had decided to "reduce the exchange of sensitive information about the Iran talks," because of a concern that Netanyahu's office had leaked "sensitive details" of the US position, Israeli Jerusalem Post reported on Tuesday
Just as Iran knows what agreement it is being offered, it is only natural that Israel should know as well, since it is the most threatened by a nuclear Iran, Netanyahu said; adding that Israel's consistent position is that the proposed accords are a danger to Israel's security.
"But if there is someone who thinks it is a good deal, why is there a need to hide it?" he asked.
The recent tension over Netanyahu's planned speech to Congress, and – more significantly – fundamental differences in the Israeli and US positions on Iran, has led officials from both sides to indicate that the exchange of information and intelligence might not be as free as it was in the past in order to prevent one side or the other from using that information to further its Iranian agenda.
For instance, the concern has been that the US might not share information with Israel that it feels Netanyahu might use in arguing against a deal, and Israel might not share with the US intelligence that it feels Washington might use to strengthen its argument that a deal is advantageous, the report added
Ignatius wrote that US officials are no longer likely to "share the latest information about US strategy in the talks," and that because of a previous leak about how many centrifuges the US would agree Iran could retain – a leak Washington attributed to Israel – the US officials concluded that "they couldn't be as transparent as before with the Israeli leader about the secret talks."
Even amid these reports, White House Middle East coordinator Philip Gordon met in Jerusalem on Monday with both National Security Adviser Yossi Cohen and Intelligence Affairs Minister Yuval Steinitz.
Gordon, who is coordinator for the Middle East, North Africa, and Gulf Region on the White House's' national security staff, took part on Sunday in a closed panel discussion at the Institute for National Security Studies in Tel Aviv.
The Washington Post report followed by a day a Channel 2 report, adamantly denied by both Washington and Jerusalem, that the US had cut off coordination with Israel regarding the Iranian issue.
According to that report, neither US top Iranian negotiator Wendy Sherman nor National Security Adviser Susan Rice would be updating Israel on the progress in the negotiations. Israeli officials said, however, that Cohen would be flying to Washington at the end of the week and meet with both Rice and Sherman.
This error message is only visible to WordPress admins
Error: No connected account.
Please go to the Instagram Feed settings page to connect an account.