Netanyahu repeats call for mass immigration of Jews to Israel from Europe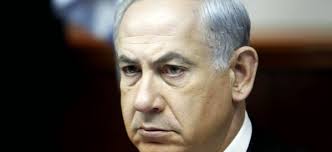 Israeli Prime Minister Benjamin Netanyahu on Sunday urged European Jews to move to Israel after a Jewish man was killed in an attack outside Copenhagen's main synagogue.
"Israel is your home. We are preparing and calling for the absorption of mass immigration from Europe," Netanyahu said in a statement, repeating a similar call made after attacks by Islamic extremists in Paris last month that killed 17 people, including four Jews.
Two police officers were also wounded in Sunday's attack, one of two fatal shootings in the normally peaceful Danish capital on the weekend.
In the first attack on Saturday a 55-year-old man was killed at a panel discussion about Islam and free speech attended by a Swedish cartoonist behind controversial caricatures of the Prophet Mohammed.
One witness said the man may have been smoking outside the cafe when he was killed. Police said the motive for the shooting remained unclear, but that it was possible that Mr. Vilks was the target. The artist achieved notoriety nearly a decade ago for trying to exhibit caricatures of the Muslim Prophet Muhammad as a dog.
"Extremist Islamic terrorism has struck Europe again… Jews have been murdered again on European soil only because they were Jews," Netanyahu said in the statement.
The Israeli prime minister said his government was to adopt a $45 million (39.5 million euro) plan "to encourage the absorption of immigrants from France, Belgium and Ukraine".
"To the Jews of Europe and to the Jews of the world I say that Israel is waiting for you with open arms," Netanyahu said.
The shootings are potentially the latest in a cycle of violence connected to depictions of the Prophet Muhammad, which many Muslims regard as blasphemy.
He had made a similar call after three days of bloodshed in Paris that started with the January 7 attack on satirical magazine Charlie Hebdo where 12 people were gunned down, followed the next day by the shooting death of a policewoman just outside the city.
On January 9, the gunman who killed the policewoman took hostages at a kosher supermarket in Paris and four Jews were killed during a police commando raid.
The bodies of the four were later flown to Israel where they were buried.
Officials in Copenhagen described the weekend attacks as an act of terror and said the man believed to be behind the shootings was shot dead after opening fire on police at a rail station.
AFP, WSJ