Jordanian King wants to help elect a Lebanese president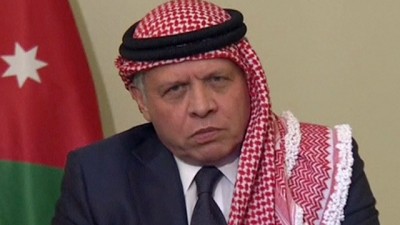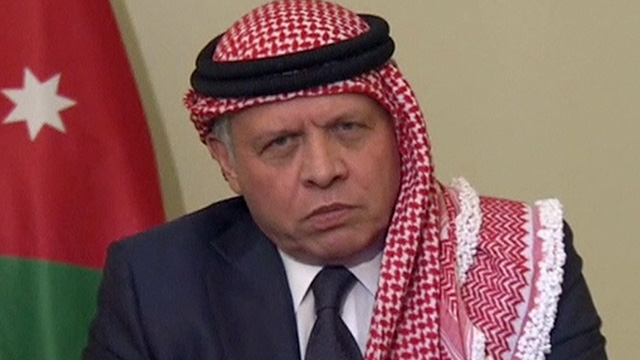 King Abdullah II of Jordan expressed readiness to aid and train the Lebanese army as Interior Minister Nouhad al-Mashnouq began an official visit to Amman.
In addition, King Abdullah is pushing to assist Lebanon in finding a solution to the country's presidential vacuum and is willing to help in boosting the capabilities of the country's security forces, Interior Minister Nouhad Machnouk said Wednesday.
"The Jordanian monarch has expressed his readiness to help in the matter of Lebanese presidential elections through his international calls and his anticipated European tour," Machnouk said after meeting Abdullah in Amman.
Lebanon has been without president since May 2014, when President Michel Sleiman left the office at the end of his term.
– See more at: http://www.dailystar.com.lb/News/Lebanon-News/2015/Feb-11/287089-jordan-king-ready-to-help-lebanon-elect-president-machnouk.ashx#sthash.eBSi3QgC.dpuf
"We are one… Jordan is ready to offer the Lebanese army all its needs of arms and military equipment, including free training at all our bases," sources quoted King Abdullah II as saying in comments in al-Mustaqbal newspaper on Thursday.
The sources pointed out that Mashnouq discussed with the king Jordan's role in supporting the Lebanese Armed Forces.
"Amman recently delivered the Lebanese military gift arms shipment upon a request by (Mustaqbal Movement chief) Saad Hariri," the sources said.
They added that the delay in announcing the shipment is due to the death of Maaz al-Kassasbeh by the Islamic State militants last week. The pilot was captured in December after his F-16 fighter jet went down in Syria.
"Jordan is skillful in combating terrorism," Mashnouq said after talks with the king on Wednesday.
General Security chief Abbas Ibrahim accompanied the interior minister on his visit.
Naharnet