Lebanon's Hiba Tawaji mesmerizes the press at France's "The Voice"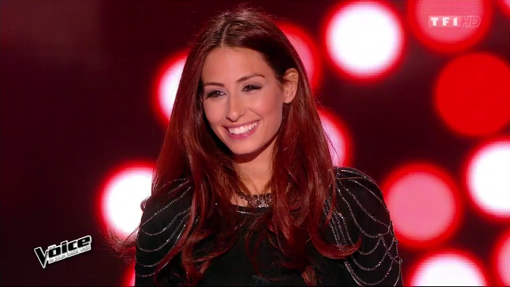 It seems that the trend of professional Lebanese singers running in foreign talent shows is becoming more and more common, but a winner is still far from reach. Until now, perhaps.
After Aline Lahoud, daughter of the famous Lebanese singer Salwa katreeb, had her short passage in the third season of the French edition of The Voice, Hiba Tawaji is currently embarking on the same journey in the fourth season of the same show.
At her first appearance at the blind auditions of the French edition of The Voice, Tawaji managed to strikingly catch the attention of the French press among which Le Figaro who described her as "the unanimously acclaimed splendid young woman".
According to the same French magazine, Tawaji sang during a private press screening of the show from behind a screen an oriental version of "Les Moulins de mon Coeur" by Michel Legrand. She was then introduced by Nikos Aliagas, the show's presenter.
Hiba Tawaji is a well-known professional Lebanese artist. She surfaced to the public as a professional singer and actress after her collaboration with prominent producer and composer Oussama Rahbani back in 2007. She has in her repertoire 3 albums and 4 musicals all of them produced, directed or adapted by Rahbanis. Tawaji is widely known for her strong and distinguished feminine vocal skills. She sings in Arabic, English and French and has adopted several styles from oriental and opera to pop, funk and jazz.
This is the fourth remarkable participation for Lebanon in the France's The Voice. After Johnny Maalouf made it to the quarter finals at the first edition, followed by AnthonyTouma who reached the semi finals in the second edition and Aline Lahoud who got eliminated at the battle stage, would Tawaji be an exception and make it to the finals among 100 talents fighting for the auspicious title?
An Nahar