Hopes of breakthrough are slim as Russia hosts Syria talks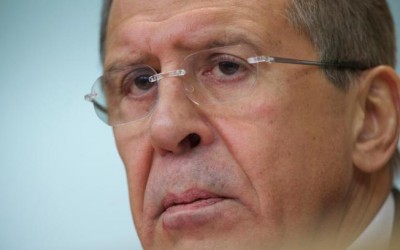 Russia plans to bring together members of the Syrian regime and opposition in a new push to resuscitate talks on ending the country's nearly four-year civil war, although hopes of a breakthrough are slim.
The January 26-29 behind closed doors talks will include Syria's regime-tolerated domestic opposition and members of Bashar al-Assad's government but not the Western-backed exiled National Coalition.
Moscow hopes to burnish its credentials as a top diplomatic mediator, although Russia itself is mired in a showdown with the West over fighting in Ukraine.
Foreign Minister Sergei Lavrov expressed hope that the meetings would help the UN peace envoy for Syria, Staffan de Mistura, organise a new peace conference to negotiate a way out of the civil war that has claimed an estimated more than 200,000 lives.
Two previous rounds of talks in Geneva ended in failure
The latest initiative from the Syrian regime's most powerful backer comes amid signs that Washington may be recalibrating its strategy, prioritizing the fight against the hardline Islamic State (IS) group, which is increasingly active within Syria, over Assad's exit.
Analysts said the talks were unlikely to bear fruit and some said it would be an achievement if they take place at all, pointing to a lack of agreement among Syrian opposition members.
But they said Russia will use the meeting to show the West it can do business with the Syrian regime and buttress Assad.
"If there is some sort of agreement at this meeting — and we are hoping there will be — of course, this will strengthen the legitimacy of Bashar al-Assad as president," said Boris Dolgov, a researcher at the Centre for Arabic and Islamic Studies at the Institute of Oriental Studies.
Lavrov this week pointed to efforts by the Syrian government to destroy its chemical weapons, rubbishing claims that Damascus was not a reliable partner.
"Such excuses no longer work," he said.
Lavrov also praised US President Barack Obama for what he called Washington's growing realization that it is IS militants — and not Assad – who present the most serious threat.
He said he detected a shift in Washington's perception of the Syria crisis, referring to Obama's State of the Union address in which he asked lawmakers to give him updated war powers to go after the IS group.
"It's good that this understanding is growing," Lavrov said.
US Secretary John Kerry called taming IS "the challenge of our time," speaking after Islamist attacks in Paris claimed 17 lives this month.
Moscow will see any possible changes to Washington's Syria policy as a vindication of its view that Islamist extremists are the main threat to regional security.
"In the States they've begun to realise the truth of the old adage: 'the enemy of my enemy is my friend'," Vladimir Isayev, a professor at the Institute of the Asian and African Studies at the Moscow State University, told AFP.
He said that compared to the IS, Assad was predictable.
"But what those bashi-bazouks are doing…, they are unpredictable," he said, using a term for soldiers of the Ottoman army known for their atrocities.
Washington welcomed the Moscow talks but said it would be up to the opposition whether to attend.
"We've certainly conveyed we'd support them attending the meetings," said State Department spokeswoman Jen Psaki.
But the exiled National Coalition and top opposition figure Moaz al-Khatib have announced they will not attend the meeting.
"Any talks should be held in a neutral country and overseen by the United Nations," a source in the Coalition said.
In Syria, a government source indicated the authorities did not pin too much hope on the Moscow meetings, either, but expressed hope that participants would agree on a roadmap to "fight terrorism", among other issues.
"You have to start modestly, brick by brick, not agree on an all-encompassing plan which is impossible at this stage."
Vitaly Naumkin, director of the Institute of Oriental Studies and moderator at the talks, said Moscow had sent out a few dozen invitations.
"A strict principle is, the talks are taking place without pre-conditions," he told reporters.
But analysts do not expect a breakthrough.
"Without the National Coalition the talks do not make much sense," said Alexei Malashenko, an analyst with the Carnegie Moscow Centre.
The News .Pk