New draft law ensures Safer Lebanese Food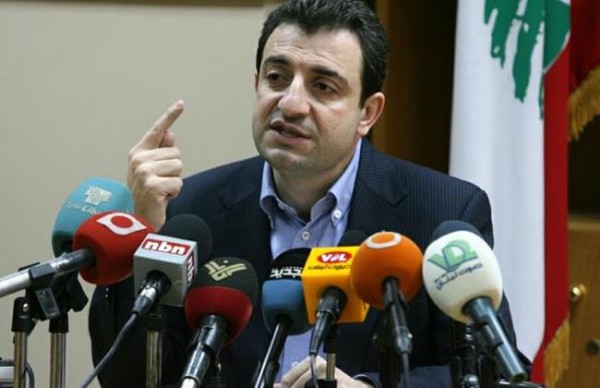 Lebanon Health Minister Wael Abu Faour and MP Atef Majdalani hailed on Thursday the approval of a draft-law on food safety by the joint parliamentary committees , hoping for its swift approval by the parliament
"The draft-law has become a reality and we would soon have a modern law that protects food," said Majdalani during a joint press conference with Abu Faour following the approval of the draft-law.
Majdalani heads parliament's public health and social affairs committee.
Abu Faour thanked Speaker Nabih Berri and all political parties who backed his campaign against food violators.
He hoped that Berri would call for a swift session to approve the draft law.
Abu Faour also hailed ex-Minister Bassel Fleihan, who was killed in the Feb. 2005 bombing that targeted former Prime Minister Rafik Hariri's convoy.
Fleihan was the first official in Lebanon to shed light on the matter of food safety.
"The guarantee to our food safety campaign comes through legislation. We made a step forward today," said Abu Faour, who in October launched a nation-wide drive against violators.
Around three businessmen were arrested over several violations, the judiciary is taking its course and the campaign is expanding to areas across Lebanon, he told reporters.
"The content of the draft-law is balanced but could have been better," he said.
But Abu Faour expressed hope that the approval of the draft-law "would give hope to the citizens that the state is serious."
"The Lebanese should expect safer food Food once the law is implemented ," he told reporters.
Abu Faour also said his ministry will carry out raids in restaurants to guarantee the implementation of the anti-smoking law, which entered into force in 2012.
Law 174 prohibits smoking in all enclosed bars, restaurants and cafes in Lebanon.
Last December Abu Faour ordered the shutdown of the food and medicine warehouses at the airport, citing poor sanitation and expired items and called the facility an execution chamber. He also vowed to combat the "mafias" linked to the food safety file and acknowledged that his campaign has been met with resistance.