Jumblatt is ready to pass the torch of Shouf leadership to his son Taymour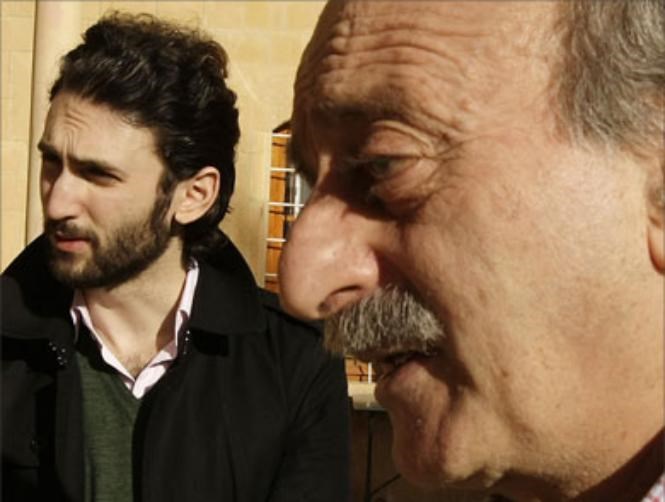 According to local media reports Progressive Socialist Party (PSP) leader MP Walid Jumblatt (65) has decided to resign his parliamentary post and get his son Taymour more "involved" in politics.
Some politicians reportedly welcomed the step , while others, such as Speaker of the Parliament Nabih Berri, voiced reservations and asked Jumblatt to postpone his decision for a while.
Taymour visited Berri on Saturday, accompanied by Minister of Health Wael Abou Faour; during the visit he expressed an interest in replacing his father as the Shouf district MP .
The PSP leader is expected to announce his resignation soon and this should prompt the Ministry of Interior to start taking proper measures in order to stage by-elections in the Shouf district to fill the Druze seat, according to reports.
According to MTV sources Minister of Interior Nouhad al-Mashnouq is waiting for Jumblatt's official resignation announcement in order to schedule a day to hold the by-elections in the Shouf and Jezzine districts , where the Maronite seat has been also vacant since the death of MP Michel al-Helou.
According to reliable sources Jumblatt feels threatened due to his anti Syrian regime stance and does not want to be in the same position as his Dad when he was assassinated by the Syrian regime .
Walid's father, Kamal Jumblatt was assassinated on March 16, 1977 in the Shouf district by Syrian government agents . Kamal never involved his son in politics .
The PSP leader is married to Nora Sharabati, the daughter of the former Syrian defense minister Ahmed Al-Sharabati.
In addition to Taymour ( 32) he has another son Aslan (Born 1983 ) and daughter Dallia (born 1989).
Jumblatt has been grooming Taymour to follow in his footsteps . Taymour has been for the past 5 years attending political and social ceremonies on behalf of his father.
In 2011 PSP reshuffle Taymour was appointed to a key party position and is reportedly one step away from becoming the party leader