Nasrallah warns Israel: You can't even imagine the kinds of arms Hezbollah has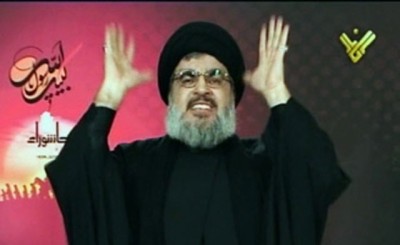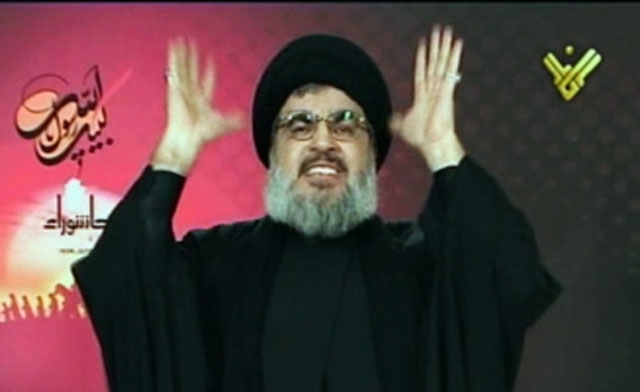 BEIRUT, Lebanon – Hezbollah chief Hassan Nasrallah warned Israel in an interview with Al-Mayadeen satellite channel on Tuesday which is scheduled to be aired on Thursday that the party possesses all kinds of conceivable arms that it can imagine or not imagine .
"The resistance in Lebanon possesses all kinds of conceivable arms the enemy can imagine and not imagine," Nasrallah told Al-Mayadeen's Ghassan Bin Jeddo .
"We have weapons of all types; whatever weapons come and don't come to mind. Israel cannot even imagine the kinds of arms we have " he added.
Excerpts of the interview were publishedo in Wednesday in al-Akhbar newspaper , which is closely associated with Hezbollah and the Syrian regime.
Nasrallah's remarks surface amid repeated Israeli threats against Lebanon.
Last month, Israeli historian Aryeh Yitzhaki stated to local media that a future war with the group is "inevitable and will be the heaviest in modern history and unprecedented."
IDF sources have reported to the Israeli media that the army is covertly conducting an investigation of reports that Hezbollah has been building a complex network of tunnels.
Hezbollah's mouthpiece al Manar reported that Nasrallah revealed in the interview the circumstances in which agents within the group cooperating with Israel were exposed, and corrected a lot of rumors and leaks that surfaced recently
Al-Mayadeen said the 3-hour-long interview will also touch on Syria, Iraq, Saudi Arabia, Iran and Bahrain, as well as "the question of Wahhabism" and Hezbollah's dialogue with the Future Movement.