Ford stole the Detroit Motor Show limelight with an all-new Ford GT supercar.
Ford has stolen the Detroit Motor Show limelight with an all-new Ford GT supercar. Confirmed to start production in late 2016, and cost around £250,000 ( $380 ,000), it features an advanced carbon-fibre tub with aluminium sub frames, carbon-fibre body panels and has ditched its predecessor's V8 for a EcoBoost 3.5-litre twin-turbocharged V6 with 'in excess of' 592bhp.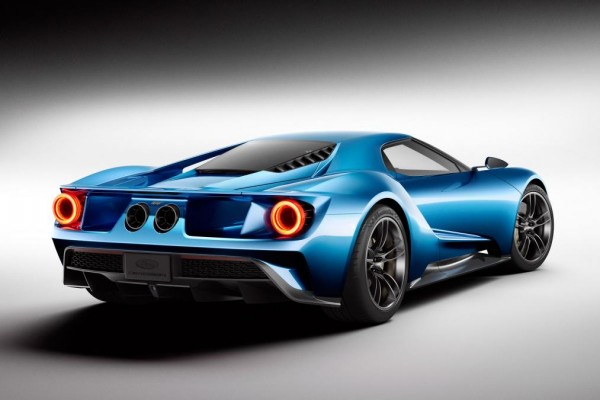 "It's a showcase for all our latest technology, including EcoBoost performance and aerodynamics," Mark Fields, Ford CEO and President, told us. "We've been working on it for a little over a year."
Fields fueled speculation that Ford will return to the race track, specifically the Le Mans 24hr GT class, when he said; "t's worth remembering that our first innovation as a company was not in a laboratory, but on the racetrack." Another spokesman said it was "a nice idea." The timing couldn't be better – 2016 is the 50th anniversary of Ford breaking Ferrari's six year winning streak at Le Mans, and going on a four year winning run of its own.
The stunning GT supercar concept is a modern take on the retro styling of the first Ford GT remake we saw back in 2004, with a shape that harks back to the 1960s racer. The front end is immediately recognisable, but the enormous flying buttresses, wider stance, deployable rear spoiler and rifled exhaust give it an agressive and far more modern look.
Under the lightweight carbon-fibre skin is a mid-mounted twin-turbocharged version of Ford's EcoBoost V6, generating more than 592bhp. That's mated to a unique seven-speed dual clutch transmission. From power output alone, the GT should produce performance that strikes fear into the world's most prominent supercar manufacturers, such as Ferrari, Lamborghini and Mclaren.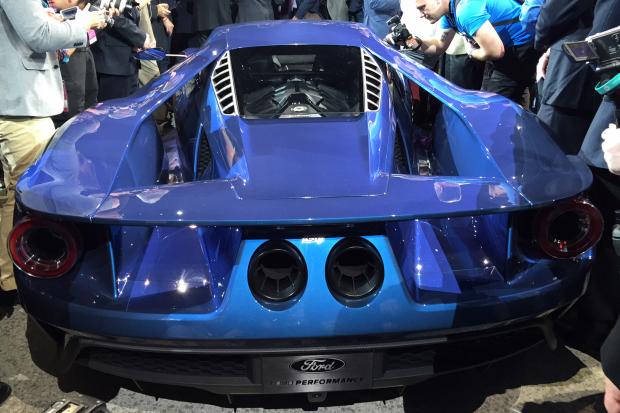 Despite the dramatic styling details on the GT, the low stance and profile is instantly recognisable to fans of its predecessors. There's 20-inch wheels clad in Michelin Pilot Super Sport Cup tyres, and the suspension is a torsion bar and pushrod setup that is height-adjustable. Carbon ceramic brakes are also standard.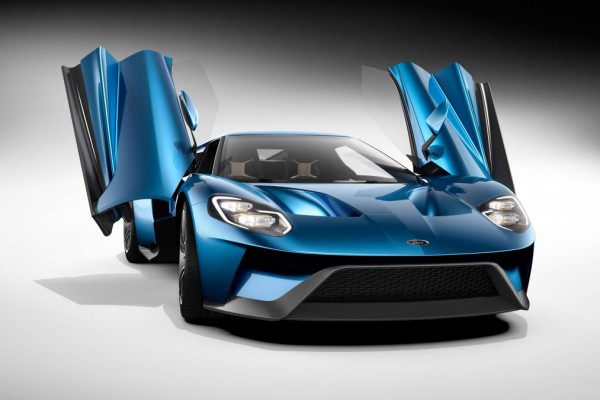 Slide into the two-seat cockpit through the scissor doors, and the interior is clearly race-influenced, with seats that are mounted directly to the floor. A huge number of functions are transferred to the F1-style steering wheel, with a configurable digital instrument display behind it.
Prices are yet to be confirmed, but a spokesman steered us towards the Lamborghini Aventador, which costs from £260,000, as a guide. There's no official word on the size of the production run either, although the spokesman said it would be "significantly more exclusive" than its predecessor that sold a little over 4,000 units between 2004 and 2006.
Auto Express