Venezuela confirms recession, inflation hits 63.6 % in Nov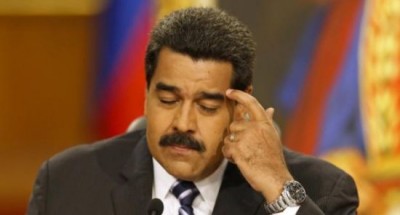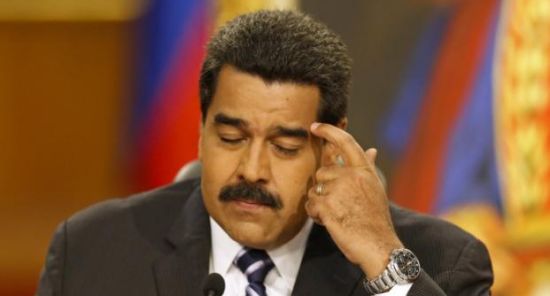 Venezuela entered a recession in 2014, with the economy shrinking in the first three quarters, the Central Bank said on Tuesday, blaming political opponents for the dismal figures.
In a statement, the bank said GDP contracted 4.8 percent in the first quarter, versus the same period of last year, then it fell a further 4.9 percent in the second quarter and shrank 2.3 percent in the third quarter.
The statement added that 12-month inflation, which is the highest in the Americas, reached 63.6 percent in November.
The central bank statement, confirming an economic contraction widely forecast by analysts, came just before President Nicolas Maduro was about to start a news conference in which he was expected to announce economic changes.
Venezuela's socialist government blames political opponents, who protested in the streets for four months earlier this year, for damaging the South American OPEC nation's economy. The protests resulted in violence that killed 43 people.
"These actions against public order blocked the correct distribution of basic goods to the population, as well as the normal development of production of goods and services," the bank statement said.
"This resulted in an inflationary spike and a fall in economic activity."
Opponents say Venezuela's economic crisis is a consequence of 15 years of socialist policies, begun by Maduro's predecessor Hugo Chavez, who ruled from 1999 to 2013 before his death from cancer.
"With one day of the year left, they publish the September, October and November figures. The highest in the world. Economic efficiency Nicolas! Wonderful," scoffed opposition leader Henrique Capriles via Twitter.
Venezuela had not published inflation data since August.
Inflation in September was up 4.8 percent, October 5.0 percent and November 4.7 percent, compared with the same months of 2013, the bank said in its statement, which can be viewed at ( here )
The bank said Venezuela's balance of payments posted a surplus of $6.8 billion by the end of the third quarter, with a current account surplus of $899 million, and the capital account showing a deficit of $568 million.
Reuters