Iran's Supreme Leader compares Ferguson shooting to Palestinian struggle in Gaza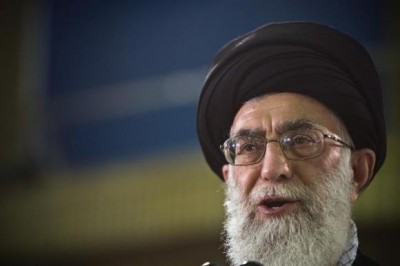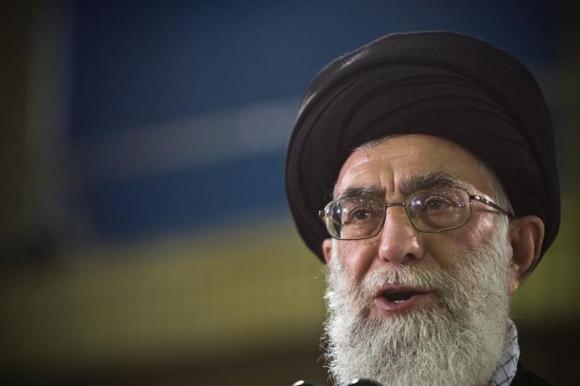 Iran's Supreme Leader has stepped into the debate over police violence and race in America, likening police shootings of black people in Ferguson and elsewhere to the Palestinian struggle in Gaza in a series of tweets using the hashtag #BlackLivesMatter.
In a stream of comments on his English-language Twitter feed, Ayatollah Ali Khamenei on Sunday returned to a theme he has repeatedly struck since Michael Brown, an unarmed black teenager, was shot dead by police officer Darren Wilson in Missouri on 9 August. In his latest outpouring, Ayatollah Khamenei seeks to highlight what he sees as the hypocrisy of the U.S. at Christmas time by suggesting a link between Jesus suffering for the oppressed and official oppression of protesters in Ferguson.
"#Jesus endured sufferings to oppose tyrants who had put humans in hell in this world & the hereafter while he backed the oppressed. #Ferguson" he tweeted.
In another post, from Christmas Eve, the Ayatollah wrote: "If #Jesus were among us today he wouldn't spare a second to fight the arrogants & support the oppressed. #Ferguson #Gaza " When it comes to domestic U.S. affairs, Khamenei is quite the regular commentator.
After protests exploded in Ferguson after Brown's death, he seized on the events to criticise race relations generally in the U.S. When a grand jury decision sparing Wilson of any charges in Brown's shooting was announced on November 24, sparking disorder in Ferguson and further protests across the U.S., he returned to the theme. Khamenei's English-language Twitter feed is unverified by the social media company.
It is widely understood that the account is managed by the Supreme Leader's personal office, though they too will neither confirm or deny it.
Its existence casts a sliver of light into the thinking of the man who has wielded ultimate power in Iran for the past 25 years, a time of ongoing tension with the U.S. over the country's nuclear programme.
The Twitter feed also acts as a megaphone for official Iranian policy, with regular denunciations of the Israeli government and Zionism.
Guardian Newspapers Limited, 2014