Shatah hailed as a voice of moderation on 1st anniversary of his assassination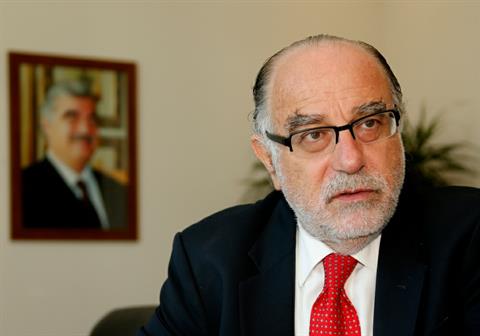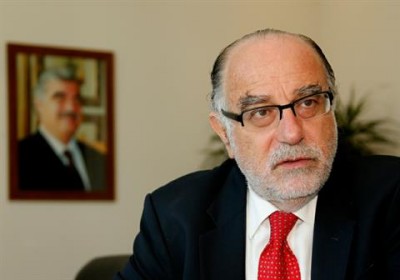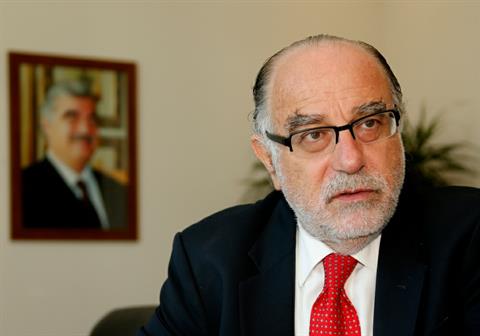 March 14 leaders  hailed on Saturday former Minister Mohammed Shatah on the first anniversary of his assassination as the  voice of moderation and dialogue
Lebanese Forces leader Samir Geagea  said during a press conference on the occasion: "We miss your wisdom, nationalism, and moderation during a time when we are most in need of them."
"It is true that you were taken away from us before your time, but you will remain a symbol of nationalism, moderation, and openness," he stressed.
"You are an example to those seeking justice and freedom," he declared.
"The anniversary of your assassination will not be a passing memory," stressed Geagea.
"The pain of the memory is exacerbated by the poor conditions we are living through today," he remarked
"We will not despair however and we will not rest until all the goals that Shatah and the martyrs of the Cedar Revolution are achieved," vowed the LF leader.
 Former Lebanese PM and Future  Movement MP Saad Hariri said in a statement that the criminals behind Shatah's murder "struck a target that cannot be replaced."
"His death was a painful blow to me personally and created a great void in our national and political path," he noted.
"Several of us did not believe that such a dialogue-minded figure would be the target of a criminal blast," he added.
"In his loss, we miss a vital symbol of dialogue and perseverance against despair," stressed Hariri.
Hariri  pointed fingers  at Hezbollah  following the blast  and said   the criminals  behind Shatah's assassination are the same ones who assassinated his father, the founder  of the Future Movement and  former PM Rafik Hariri, on February 14, 2005.
The Special Tribunal for Lebanon   has accused 5  Hezbollah members of being behind the crime. All 5 are being tried in absentia because the aprty refused to hand them over to the court
Mohammad Shatah, 62, who was assassinated in a car bomb explosion in Downtown Beirut on December 27, 2013 , was a prominent  economist holding senior positions both at home and abroad and a voice of moderation in the Future Movement.
Shatah's first post as a Lebanese government official was vice-governor of the Central Bank of Lebanon from 1993 until 1997.
He later served as finance minister in 2007-2008 and as Lebanon's ambassador to the United States from 1997 to 2000.
He also served as senior adviser to  former Prime Minister Fouad Siniora from August 2005 to July 2008 and later to former Prime Minister Saad Hariri until his cabinet was toppled by Hezbollah in 2011 .
Prior to that, Shatah worked for the International Monetary Fund in Washington D.C. from 1983 until 2005 and held several positions including advisor on external communication as well as alternate executive director for the Middle East.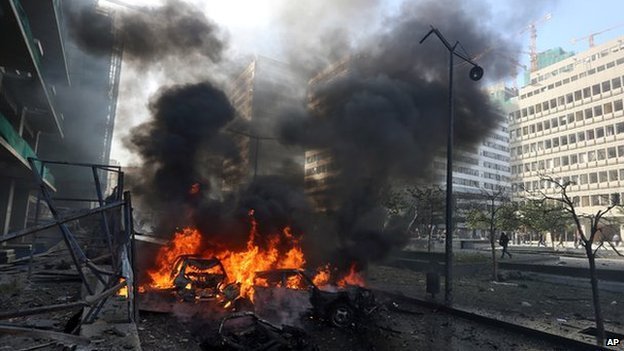 Shatah resigned  from the IMF in 2005  and returned to Lebanon to serve as Siniora's adviser.
An active member of social media in the country, the veteran diplomat maintained an online blog where he used to post political commentary. His last post titled "Five facts and a conclusion" focused on the war in Syria.
"If Iran's militant ideology and hegemonic ambitions and radical 'Islamic' terrorism are the two strategic threats that need to be overcome, then the policy towards Syria should aim at bringing to a quick end both the devastating war and [Syrian President Bashar] Assad's rule," Shatah wrote in his blog.
"Humanitarian considerations aside, any policy that is based on the premise that a protracted conflict in Syria is costless is misguided and dangerous. It is exactly what Iran wants and it will help the scourge of terrorism to thrive," he added.
Shatah made his last tweet shortly before his assassination, accusing Hezbollah of trying to exercise similar practices to that of the Syrian regime during its hegemony over Lebanon.
"Hezbollah is pressing hard to be granted similar powers in security and foreign policy matters that Syria exercised in Lebanon for 15 years," he tweeted minutes prior to his assassination .
In Sep. 2012, Shatah commented in a speech he gave during a weeklong visit to Washington on the latest turmoil in the region, saying his group was focusing on protecting Lebanon from being manipulated by foreign countries as the region undergoes a period of transition.
"As an opposition, our current focus is to prevent Lebanon from being used again as a convenient theater by the Syrian and Iranian regimes or by any other party for that matter, at an enormous cost to the Lebanese people."