Lebanon wants France to speed up delivery of the helicopters to fight jihadis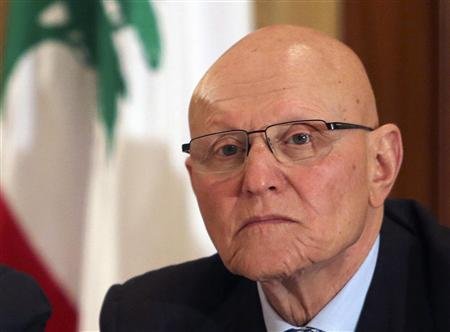 Lebanon hopes France will deliver helicopters to its army faster than planned so it can fight jihadis encroaching from neighboring Syria, Lebanese Prime Minister Tammam Salam said in an interview on Sunday.
France and Lebanon signed a $3 billion Saudi-funded deal in early November to provide French weapons and military equipment to the Lebanese army, which has few resources to deal with the instability on its border and has been seeking to modernize its military hardware.
Paris plans to start supplying the equipment in the first quarter of 2015 and over a period of three years, ending with the delivery of helicopters, a defense ministry source said last month.
"We are still in talks for the helicopters to be delivered at the beginning of the program rather than at the end, so that we can use missiles as soon as possible against the jihadis in the mountains," Salam told weekly paper Le Journal du Dimanche.
"Daesh (Islamic State) is present in the region of Arsal, on the Lebanese-Syrian border. If it manages to invade Lebanon, it will impose its extremism everywhere," he said.
Lebanon, whose own sectarian divisions have been exacerbated by the Syrian war, fears Islamist insurgents are trying to expand their influence into Sunni Muslim areas in its north.
Salam said the air strikes carried out by the U.S.-led coalition against Islamic State and al Qaeda's Nusra Front in Syria were insufficient and symbolic.
"To beat them, you need to be on the ground. But at this stage, who wants to go there?" he asked.
Lebanon is also under severe strain from a flood of civilians fleeing the conflict, with over one million refugees now accounting for a quarter of its population. Syrian refugees even had their food aid suspended earlier this month because a U.N. agency ran out of money.
"Nobody has really grasped how fragile our situation is," Salam said. "If the Syrian refugees in Lebanon aren't fed, we will be confronted to a very worrisome situation, maybe even a revolt."
Reuters