Antoine Chartier's tragic death and funeral held at the Sports Club he built in Lebanon
Antoine Chartier, the former Lebanese Olympic Committee president, was laid to rest at the age of 77 in Ain Saade, Lebanon. Family, loved ones and prominent politicians bid farewell in the enchanting setting of the Mont La Salle Sports Club that Mr. Chartier founded in Lebanon during the country's worst times, over 30 years ago.
There was little Mr. Chartier did not do.
The Former Lebanese Olympic Committee president was killed in a car accident on Monday, after being hit by the parent of a Mont La Salle student inside the school parking lot.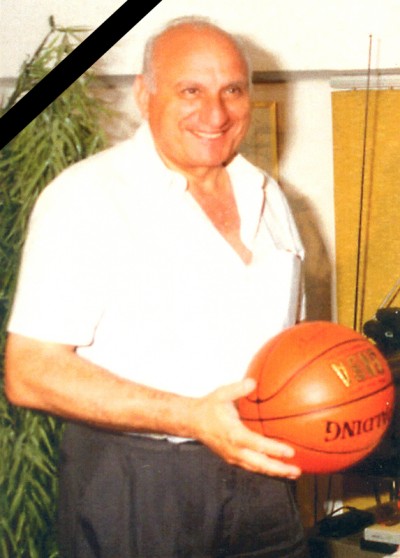 Chartier was called "the light that lit the path of Lebanese sport."
After the religious ceremony, the coffin was brought to the Sports Club to loud applause of teachers and students, some of whom could barely contain their support. It was a fitting tribute to hold the ceremony to part ways with a great man inside the same Sports Club he built with blood sweat and tears. The Sports Club will probably be the same without Antoine Chartier.
The funeral ceremony was presided in the church of Mont La Salle College by the Secretary General of Catholic schools, Father Boutros Azar. Politicians that attended the ceremony included Abdul Muttalib Hennaoui, Nagib Kai, Walid Yunis, Elias Bou Saab, MP Ibrahim Kanaan, Simon Abi Ramia, Ziad Aswad, Brigadier George Dahdah, Commander Joseph Moussallem, General Ibrahim Basbous, among others.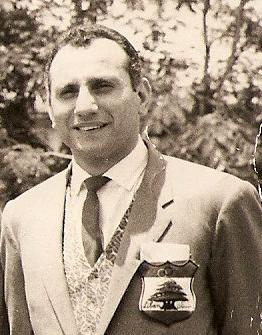 Mr. Chartier, was born in 1937 in Gemmayzeh. His father was an officer in the Lebanese Army, and he had 3 sisters. Mr. Chartier started out teaching mathematics, and frequently used mathematics in how he thought about sports. Mr. Chartier helped build up the sport of Volleyball in Lebanon, both as a player and as a coach of the national team, and capturing 11 titles between 1953 and 1969.
Mr. Chartier also had profound impact in establishing Basketball in Lebanon, helping the national team make waves on an international level as the federation's president from 1966 through 1999.