Tensions surface as Australian Muslims fear Sydney siege backlash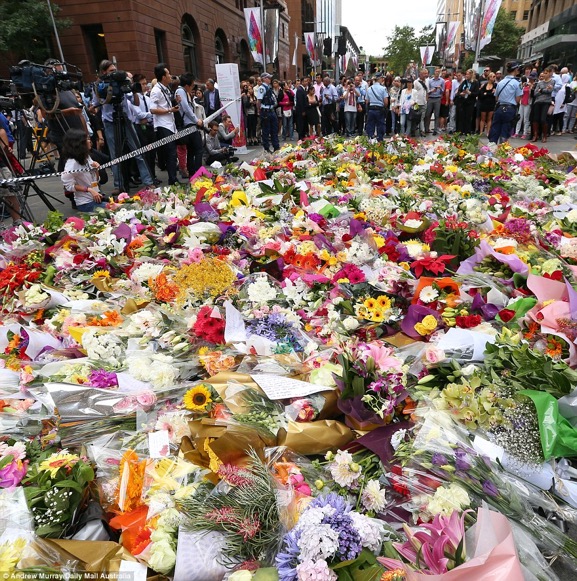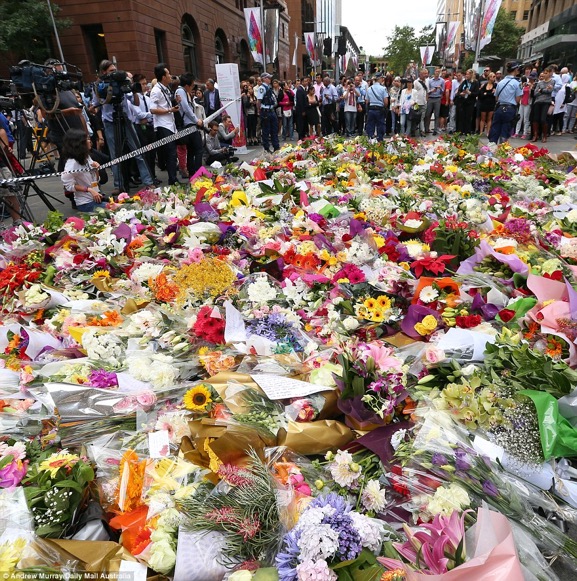 Religious leaders and ordinary Australians sought to defuse communal tensions on Monday, after a siege at a Sydney cafe by a gunman who forced hostages to display an Islamic flag raised fears of a backlash against the country's Muslim minority.
Within hours of the attack on the Lindt cafe in the centre of the city, a Muslim group reported that women wearing the hijab had been spat on and the right-wing Australian Defense League called on followers to protest at two major mosques.
The protests did not materialize and little is known about the true motives of the gunman.
But in the harbourside city, home to half of Australia's 500,000 Muslims, police moved on a man shouting anti-Islamic abuse at the scene of the ongoing siege.
The man strode up to a police cordon and shouted: "Someone is going to die here because of Islam! There is no such thing as moderate Islam. Wake up and smell the coffee."
He was confronted by another man who shouted back: "Muslims are welcome here." Police urged the first man to leave, to a mix of catcalls and claps of support.
The siege coincides with growing concerns in Australia about the dangers posed by Islamist militants, with the country's security agency raising its national terrorism public alert to "high" in September.
The same month, anti-terrorism police said they had thwarted an imminent threat to behead a random member of the public and days later, a teenager in the city of Melbourne was shot dead after attacking two anti-terrorism officers with a knife.
'Shock and horror'

New South Wales Police Commissioner Andrew Scipione said he was working closely with community groups and there would be an increased police presence in the city to "ensure that everyone is kept safe".
The Australian National Imams Council, together with the Grand Mufti of Australia, issued a statement saying it "condemns this criminal act unequivocally".
An umbrella organization encompassing all of the major Muslim groups in the country called for calm and expressed "utter shock and horror".
The group stressed that the black and white flag, displayed by tense hostages in the window of the cafe and juxtaposed against the "Merry Christmas" sign stenciled beneath it, was a statement of faith, not politics.
"We remind everyone that the Arabic inscription on the black flag is not representative of a political statement, but reaffirms a testimony of faith that has been misappropriated by misguided individuals that represent nobody but themselves," the group said in a statement.
News of the hostage drama flashed around Sydney shortly after most of the city had begun the working day, shattering what should have been a quiet Monday in the sunny Australian commercial capital just over a week before Christmas.
Samier Dandan, a spokesman for the Imams Council, said the group had already received reports of women wearing the hijab, or Islamic head scarf, being spat on and harassed.
"We are sending out the message to our community to be vigilant about where they are going because we don't want any incidents to fuel the fire," Dandan said.
Those reports bore out concerns of locals like Mohamad Hasan, a computer engineer who emigrated to Australia from Jordan 20 years ago, who said he was deeply worried that Muslims like his wife could be attacked simply for wearing traditional clothing.
"I am worried because maybe I don't look like a Muslim, but my wife like, (is) wearing a head scarf, so she might be affected by this," Hasan said, speaking a few metres from the scene of the hostage crisis.
"Some stupid people … think 'this is a Muslim, we should get revenge (on) everyone looking like a Muslim'."
But many Australians took to social media to express their support for Muslims.
The Twitter hash tag "#illridewithyou", expressing support for Muslims who felt vulnerable on public transport in the wake of the siege, attracted tens of thousands of messages of supporters within a few hours.
Reuters