Pope won't meet Dalai Lama… trying to avoid upsetting China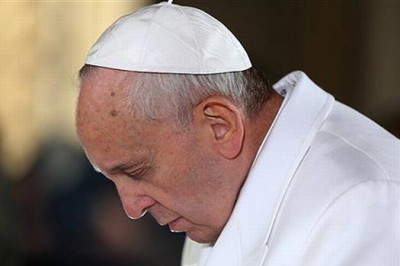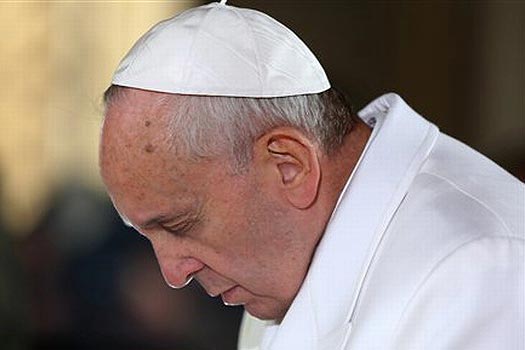 Pope Francis will not meet the Dalai Lama when the exiled Tibetan spiritual leader visits Rome this weekend, a Vatican spokesman said today — a decision apparently seeking to avoid upsetting China.
The Dalai Lama arrives in the Italian capital tomorrow for three days to attend a meeting with other Nobel peace laureates. The event was moved to Italy from South Africa after the Pretoria government, anxious to foster economic ties with Beijing, declined to issue a visa for the 79-year-old Buddhist leader.
Sources said the Vatican decision to sidestep an opportunity to meet the Dalai Lama reflects concern over what would inevitably be a furious Chinese reaction, and a desire not to jeopardise efforts to build bridges with Beijing or risk retaliation against the country's small Catholic community.
"Pope Francis obviously holds the Dalai Lama in very high regard but he will not be meeting any of the Nobel laureates," the Vatican spokesman said, adding that the pontiff would be sending a video message to their conference.
It is now more than eight years since the Dalai Lama was last granted a papal audience by Francis's predecessor Benedict XVI in October 2006.
Critics of the pacifying approach say it is at odds with the pope's emphasis on interfaith dialogue. Relations with Buddhism are expected to be a central theme of Francis's visit to Sri Lanka next month.
The Vatican has not had diplomatic relations with China since they were broken off by Mao in 1951.
On a visit to South Korea in August, the pope called for a normalisation of relations, but insisted that could only happen if China's Catholics are accorded the right to exercise their religion freely, and when the Vatican is allowed to appoint bishops in the world's most populous country.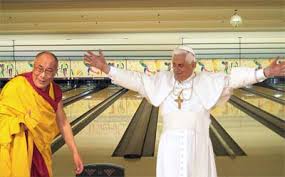 On his way back from Korea, Francis said he would visit China as soon as the Church was allowed to do its job there.
Researchers say there are about 12 million practising Catholics in China, half of whom attend services under the auspices of a state-controlled association. The other half are involved in clandestine churches which swear allegiance to the Vatican.
Financial Express