C.I.A. chief admitted agency mistakes, but says valuable intelligence obtained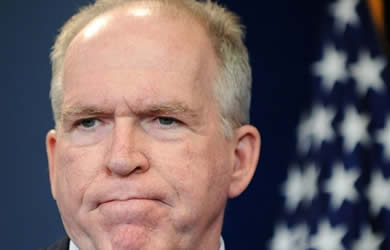 John O. Brennan, the director of the Central Intelligence Agency, on Thursday acknowledged problems and misstatements during the agency's former interrogation program as he called for an end to a rancorous debate over brutal interrogation tactics.
Mr. Brennan, in a rare news conference at C.I.A. headquarters, said agency leaders "still fundamentally disagree" with a Senate report that concluded that waterboarding and other so-called enhanced interrogation techniques produced no valuable intelligence.
"There was very valuable intelligence obtained from individuals who had been, at some point, subjected to E.I.T.'s," Mr. Brennan said.
He would not say whether he believed that the agency tortured any of the terrorism suspects it held and questioned for years. A Senate report this week described instances of prisoners' being chained to walls for days, waterboarded until they lost consciousness and locked in small boxes.
"I will leave to others how they might want to label those activities," Mr. Brennan said. "For me it was something that is regrettable."
Mr. Brennan's speech came a day after Democratic members of the committee criticized him for the agency's response to the report. They said the C.I.A.'s response is at odds with a separate, internal review overseen by a former director of the agency, Leon E. Panetta, which they claim is far more critical of the detention and interrogation program. President Obama halted the program in 2009.
"My fervent hope is that we can put aside this debate and move forward," Mr. Brennan said.
Mr. Brennan was a senior C.I.A. official in 2002 when the detention and interrogation program was put in place. He has said publicly that he opposed the brutal interrogation methods that C.I.A. interrogators used against Qaeda suspects, including the drowning technique known as waterboarding.
Mr. Brennan would not say whether he ever raised objections to the interrogation techniques. "I was not in the chain of command," he said.
NY Times