Poland allowed CIA to run secret prison, says Ex president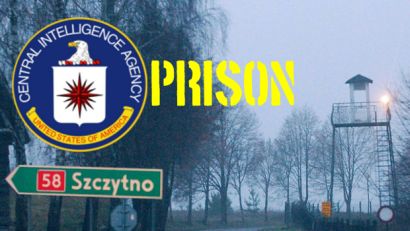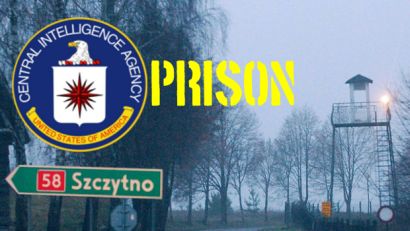 After denying the fact for years, a former Polish president acknowledged Wednesday that Poland had let the CIA run a secret prison on its territory but insisted that Polish officials did not authorize the harsh treatment or torture of its inmates.
Former Polish President Aleksander Kwasniewski spoke after a U.S. Senate report condemning CIA practices at secret prisons was released Tuesday in Washington. The report did not identify the host countries.
Despite the repeated Polish denials, The Associated Press had published stories on the prison, citing former CIA officials who told the AP it operated from December 2002 until the autumn of 2003. Human rights groups believe about eight terror suspects were held in Poland, including Khalid Sheikh Mohammed, the self-proclaimed mastermind of the Sept. 11 attacks.
Kwasniewski was in power from 1995-2005 but like other left-wing government leaders of the time, he denied the site's existence until now.
Kwasniewski, who gave no dates for the prison's operation, said Wednesday that the CIA prison was halted under pressure from Poland's leaders.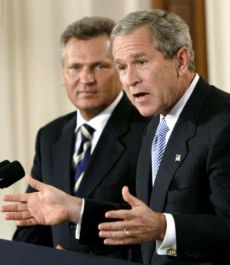 "Poland took steps to end the activity at this site and the activity was stopped at some point," Kwasniewski said on Radio TOK FM in Warsaw.
He also said he pressured former U.S. President George W. Bush to terminate U.S. intelligence activity in a talk at the White House. Kwasniewski is known to have visited the White House in July 2002.
Several politicians in Poland criticized the publication of the report as a mistake that harms U.S. allies.
The report, which is heavily redacted, does not mention Poland by name. However, one section clearly refers to Poland, due to references to detainees and the dates they were held in Poland, facts known from earlier investigations by the AP, human rights organizations and the European Court of Human Rights.
In 2008, Poland's center-right government ordered a probe into the reports. Government officials say the U.S. report could provide new evidence for the probe, which is still ongoing.
AP