Lebanese icon Said Akl dies at 103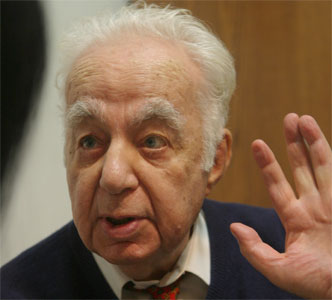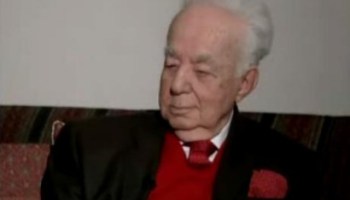 Lebanese  poet, writer, playwright and language reformer Said Akl passed away at the age of 102, the National News Agency reported on Friday.
His funeral will be held  on Tuesday, December 2 at the Saint Georges Cathedral in downtown Beirut at 11:30 am, according to Notre Dame University.
Akl was born on July 4,  1911   in the Bekaa town of Zahle.
He is considered one of the most important modern Lebanese poets. He was a staunch advocate of Lebanese identity and nationalism and the Lebanese language, designing a Latin-based "Lebanese alphabet" made up of 37 letters which he used to publish Yara (poetry) and Loubnan (newspaper).
He set up a prize in his name for outstanding talents. He has written many works on theology, patriotism, politics, philosophy, poetry and arts in general.
His poetical works include Rindala, Ajmalou Minki? La (More Beautiful than You? No), Ajrass Al Yasameen (The Jasmine Bells), Kitabou Al Ward (The Book of Roses), Doulza, Qassa'ed min Daftariha (Poems from Her Notebook), Kama Al A'mida (Like Pillars), Nahtoun fi Al Daw' (Carving in Light), Sharar (Sparks).
He has written three plays in poetic form: The Daughter of Jephthah, The Magdalena and Cadmus.
His published prose includes Loubnan in Haka (If Lebanon were to Speak).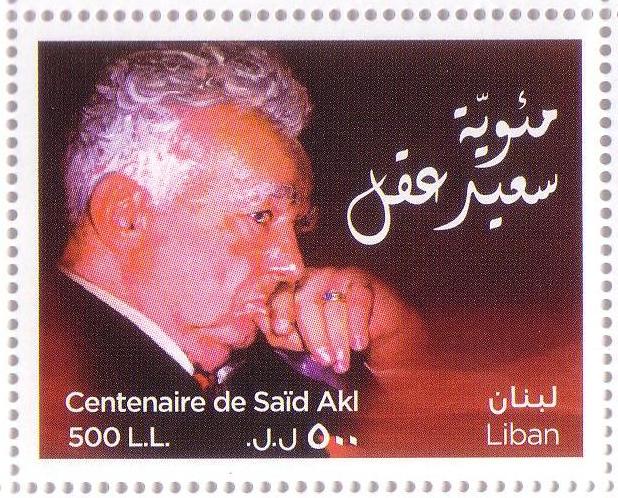 He has also published a number of lectures and articles.
In July 2014 the Beirut Municipality named a street in one of its neighborhoods after Akl.
The memorial plaque read: "Said Akl Street, a century of giving, creativity, honest nationalism."
AFP/Agencies