Aoun calls cancellation of Independence Day celebrations 'unjustified '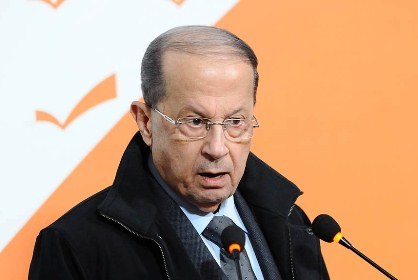 Free Patriotic Movement leader , MP Michel Aoun slammed the cancellation of Independence Day celebrations calling "the reasons behind canceling the event " unjustified".
In an interview to "Al-Mada" radio Station Aoun said.
"The Lebanese people have always been accustomed to celebrating Independence, even when Lebanon was occupied," said Aoun.
"Today, however, Lebanon is independent, yet we don't commemorate this occasion," he stressed
"The President of the Republic does not make a country or a people, but instead, it is the people who create the state, republic and independence," Aoun said.
The government of Prime Minister Tammam Salam decided to cancel the Independence Day celebrations for the first time since the 1975-1990 civil war because the country does not have a head of a state.
Lebanon received its independence on November 22, 1943 .
The Lebanese parliament failed on Thursday and for the 16th time in a row to elect a president to replace Michel Suleiman whose term ended on May 25.
As in the past sessions the parliament was unable to reach a quorum because the Iranian backed Hezbollah militant group and its ally Aoun's Change and Reform bloc MPs boycotted the sessions.
Speaker Nabih Berri postponed to Dec. 10 Lebanon's presidential election.
Lebanese Forces leader Samir Geagea, the first to announce his presidential candidacy accused Aoun and Hezbollah of obstructing the election.