Saudi Arabia urges UN to designate Hezbollah as a terrorist group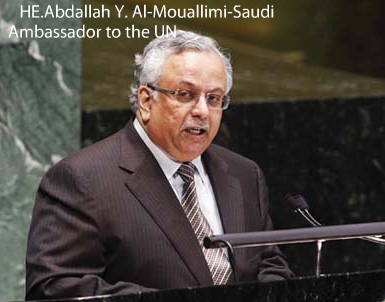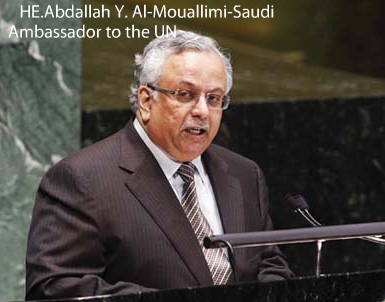 Saudi Arabia asked On Wednesday the U.N. Security Council to add Hezbollah to its list of "terrorist organizations".
"We call on the council to place Hezbollah on the list of terrorist organizations," Saudi envoy to the Security Council Abdallah Al-Mouallimi said.
Mouallimi stressed that his country is committed to "international cooperation aimed at eradicating terrorism," noting that "Saudi Arabia was one of the first countries that confronted terror."
"The threat of foreign fighters in Syria is not limited to the country in which they are carrying out their acts, as it rather transcends the borders to reach the entire world," Mouallimi added.
Hezbollah was founded by the Iranian regime's Revolutionary Guards (IRGC) soon after the 1979 revolution in Iran. The group is fighting in Syria to save the Bashar al-Assad regime.
On November 12, The Iranian regime's Revolutionary Guard (IRGC) boasted of how it has supplied Lebanese Hezbollah with missile systems.
Brigadier General Hajizadeh, commander of IRGC's aerospace section told the regime's Fars news agency: "The factories that manufacture missiles in Syria are built by Iran and the missiles designed by Iran are being manufactured there.
He said the Lebanese Hezbollah "has been taught how to build missiles by Iran" and they "have become quite expert in this field".
Hajizadeh said all these projects were implemented with the "prodding and encouragement" of the Supreme Leader Ali Khamenei himself and that it was the "wisdom of His Excellency that we build missiles with pinpoint accuracy".
The Iranian regime's export of missiles and related technology to other countries is in clear violation of UN Security Council resolutions banning the activity.
Other Shiite groups
Mouallemi also called on the Security Council to blacklist Shiite Iraqi militia, the League of the Righteous, and the Shiite Syrian militant group, the al-Abbas Brigades.
The U.N. Security Council on Wednesday added Libya's Ansar al-Sharia to its terror list over the Islamist group's ties to Al-Qaeda, AFP said Wednesday.
NCR-Iran, agencies