Lebanon is still without a president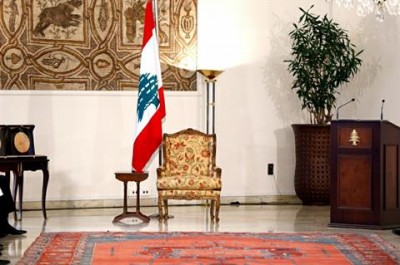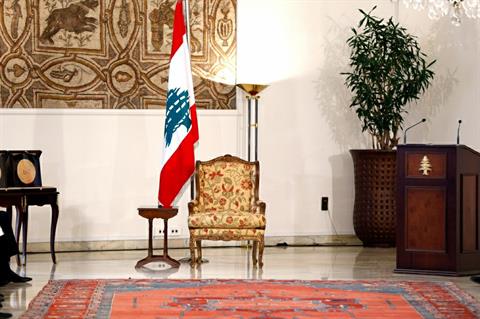 The Lebanese parliament failed today and for the 16th time in a row to elect a president to replace Michel Suleiman whose term ended on May 25.
As in the past sessions the parliament was unable to reach a quorum because the Iranian backed Hezbollah militant group and its ally MP Michel Aoun's Change and Reform bloc MPs boycotted the sessions.
Speaker Nabih Berri postponed to Dec. 10 Lebanon's presidential election
Lebanese Forces leader Samir Geagea, the first to announce his presidential candidacy accused Aoun of obstructing the election.
"The Change and Reform bloc is hindering the polls by forcing us to choose between a strong president or vacuum."
Geagea added:
"We disagree with the Change and Reform bloc on its view of a new president. Their presidential candidate may be strong in his recklessness as demonstrated during some civil war incidents." , a possible reference to the October 13, 1990 defeat by Aoun on the hands of Syrian president Hafez Assad, which forced him to flee to the French embassy in his pajamas , leaving his wife and girls behind.
Geagea added: ( Hezbollah chief) Sayyed Hassan Nasrallah had announced that Aoun was the March 8 camp's presidential candidate, so why didn't their MPs head to parliament and elect him?
Geagea concluded:
"We should hold Hezbollah and the Change and Reform bloc accountable for obstructing the polls."