Syrian regime forced Hariri to sell his An Nahar shares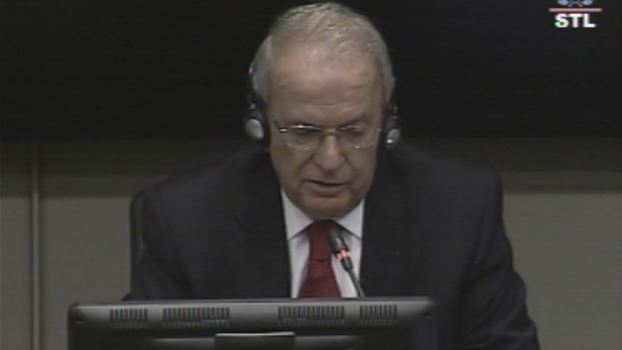 After testifying Monday  at the Special Tribunal for Lebanon that the conflict over the Syrian presence in Lebanon had paved the way for the assassination of former Prime Minister Rafik Hariri in 2005,  MP Marwan Hamadeh resumed on Tuesday his testimony before STL , focusing on Syria's hegemony over Lebanon, according to Lebanese media reports .
Opposing Taef accord 
In his  testimony  on Tuesday  he addressed the Syrian leadership's opposition to the Taef Accord and attempts to execute the remaining articles of the agreement that were not implemented at the end of the Lebanese civil war.
The MP recounted how he had proposed to Hariri to include the implementation of the remaining articles in a ministerial statement in 2003.
"I had presented to Hariri in 2003 some articles of the accord that had not been implemented, such as Syria's withdrawal from Lebanon, to which the former PM responded, 'Do you want to kill us both?' before throwing the sheet in the trash," revealed Hamadeh.
"Hariri believed that referring to the Taef Accord in the ministerial statement would be tantamount to a declaration of war against the Syrian regime," he added.
The lawmaker stated that Hariri had reservations over Syria's influence over Lebanon, confiding to him of the pressure he was under from Syrian officials.
"Hariri was very annoyed with this influence and he used to relay to us the details of his meetings in Damascus and with (Syrian intelligence chief in Lebanon) Rustom Ghazali," he continued.
"I used to meet with Hariri on an almost daily basis and his greatest concern was how to diminish Syria's influence, such as through parliamentary polls," he said.
In addition, he remarked that Hariri's annoyance with Syria reached a peak when he decided in 2000 to withdraw from political life in Lebanon.
Silencing Lebanese Media
Hamadeh recounted how the regime sought to "silence free media in Lebanon."
Following the closure of MTV in 2003, Syrian officials directed their pressure to An Nahar newspaper, of which Hariri was a shareholder.
"Syrian President Bashar Assad used to get upset with the articles of Ghassan Tueni and Samir Kassir, so he sought to close or bankrupt the daily," Hamadeh who is Tueni's  brother-in-law revealed  .
Hamadeh testified that  the Syrian leadership forced Hariri to sell his shares in the newspaper and make individuals he was affiliated with at its board to do the same .
"The Syrian regime sought the bankruptcy of An Nahar newspaper after the closure of MTV in 2002," he added.
The MP, who miraculously  survived an assassination attempt in October 2004, for which Syria was blamed is expected to testify for three to four days.
Ghassan Tueni's son Gebran   and Samir Kassir were  both assassinated in 2005 . In both cases fingers were pointed at Syria, but Syria denied any involvement