Lebanese artist Karl Wolf partners with Timbaland on latest album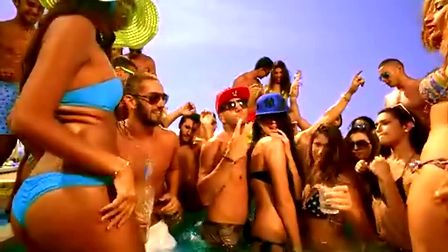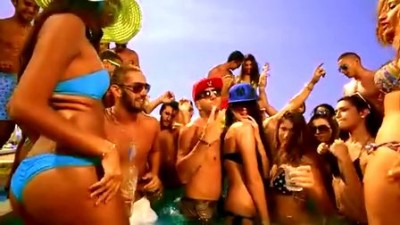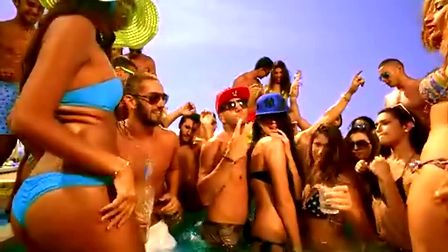 Canadian-Lebanese singer Karl Wolf has made a comeback with the release of his fifth studio album.
Al Arabiya News got in touch with Wolf, who is currently on tour across North America.
Having grown up in Dubai, the musician and producer found fame with the release of his first album "Face Behind the Face" in 2006.
He went on to release four more albums, with chart-topping hits including "Africa", "Carrera", "Ghetto Love" and "Yala Habibi."
In creating his own label, Lone Wolf Entertainment, Karl has taken his music into his own hands.
The multi-award-winning, triple-platinum-selling artist features numerous eminent songwriters, musicians and producers on his latest album, such as Show Stevens, David Neale, Jim Beanz, Fatman Scoop and Timbaland.
"Magic Hotel," featuring Timbaland and BK Brasco, was a number-one hit.
Timbaland is "one of the most creative and out-of-the-box urban producers out there," said Wolf.
"I've always been a fan, and when we connected it was literally magic on my song, no pun intended."
Having taken two years to release his latest album, there was a great deal of anticipation.
"I really wanted to make an album that was respected by the music community as well as by fans – catchy, yet super-creative and special. I believe I've done just that, and I'm extremely proud of it," said Wolf.
After breaking worldwide with his hit "Africa," he was often described as acquiring fame by sampling Toto's version.
This motivated Wolf to demonstrate his originality through his latest album "Stereotype."
He said: "I wanted to prove everyone wrong, that I was an original songwriter and producer before I became an artist."
However, "Africa" was "the song to break the door wide open.
Ever since that single, I continued releasing records that went gold and platinum."
Wolf got in touch with his roots this year when he shot the music video for "Summer Time" in Beirut.
The shoot was inspired by his intent to show the West that people in the Middle East are "not as primitive and blind to popular culture as some might believe.
"We have parties like no other, we know how to have fun, we have beautiful, smart, talented people, and we're with it.
"Besides, I'm Lebanese and I wanted an excuse to visit my grandmother and the rest of my family," Wolf laughed.
Al Arabiya