Nusra threatens Hezbollah: 'The real war in Lebanon is yet to begin'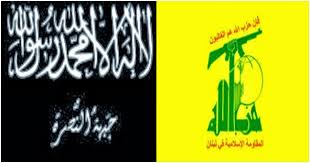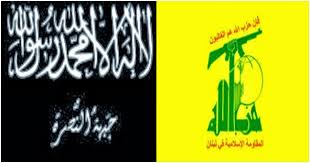 The leader of Syria's al Qaeda rebel wing threatened attacks against the Shi'ite Muslim militant movement Hezbollah in Lebanon in coming days that he said would make it regret fighting alongside Syrian President Bashar al-Assad.
Lebanon hosts around a million refugees from Syria's civil war and has seen violence spill over the border, with bombings in Beirut, fighting in the northern city of Tripoli, and rocket attacks on Bekaa Valley towns close to the frontier.
Hezbollah's involvement on Assad's side in Syria has stirred tensions in Lebanon, a religiously and ethnically mixed country where a delicate power-sharing system between different sects has been in place since the end of its own 1975-90 civil war.
Hezbollah leader Sayyed Hassan Nasrallah said earlier on Tuesday that it was determined to battle hardline Sunni Muslim insurgents who have seized large areas of Syria and Iraq and forecast they would be defeated across the region.
Also on Tuesday, the al Qaeda-affiliated Nusra Front leader Abu Mohamad al-Golani said in an interview with the group's media outlet: "The real war in Lebanon is yet to begin and what is coming is (so) bitter that Hassan Nasrallah will bite his fingers in remorse for what he has done to Sunnis.
It was not clear when the interview was recorded.
Last month, Hezbollah lost 10 of its fighters in a battle in eastern Lebanon with Nusra Front militants – among the highest casualties the powerful Shi'ite group has suffered in a single action since started fighting with Assad's forces.
Golani said in the audio message on media outlet al-Manara al-Baydaa: "After Hezbollah assaulted our people, we were forced to move the battle inside Lebanon and to areas where it is present…so that it understands the danger of standing as an ally to Assad."
Nusra also joined an incursion into the Lebanese border town of Arsal in August and its fighters captured several Lebanese soldiers when they pulled out. They have shot dead one of them.
Golani also praised the leader of the Nusra cell that took part in the Arsal operation, Abu Malek al-Shami, saying his acts have had "positive results."
NUSRA SAYS "FIGHTING EVIL"
The Nusra Front was once one of the strongest insurgent groups fighting to topple Assad but has been overshadowed by the Islamic State, which has seized swathes of northern and eastern Syria and is now being targeted by U.S.-led air strikes.
The United States plans to expand military support to moderate opposition anti-Assad groups as part of its strategy to defeat the ultra-radical Islamic State.
Golani said his fighters and other Islamist groups intended to eliminate the Western- and Saudi-backed Syria Revolutionaries' Front (SRF), accusing it of carrying out attacks on Nusra and civilians in Syria's Idlib province.
Maarouf's group is loosely defined as part of the Free Syrian Army, a term used to refer to dozens of groups fighting to overthrow Assad. They have little or no central coordination and are often in competition with each other.
"They (SRF) have transformed from a group fighting the regime to a group assaulting our people, that is why eliminating it became a must," he said.
"We fight whoever wants evil for our people in Sham (Syria) or tries to be a tool in the hand of the West to fight the Islamic project in the region."
The Syrian Observatory for Human Rights, which monitors the conflict, said Nusra Front had posted video footage which they said showed the exhumation of bodies in wells in Deir Sunbul, a stronghold of the SRF in Hama province. Nusra Front said the bodies were of civilians and fighters executed by SRF.
The Observatory, which tracks the war through a network of sources, said that it had received information in January that the SRF had killed dozens of captives from the Islamic State group and thrown them down wells.
Reuters