Turks 'dislike Israel more than ISIS, Hezbollah and Hamas', poll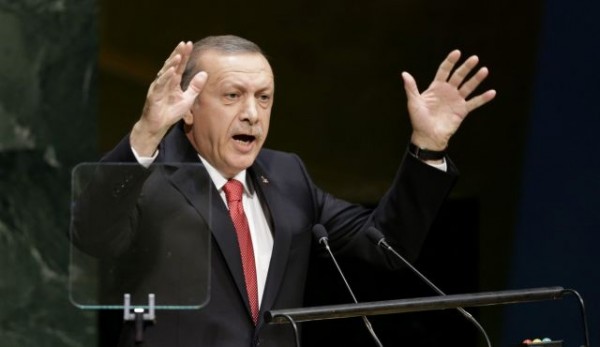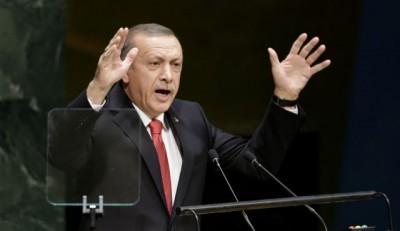 The Turkish public have a more unfavorable view of Israel than that of terror groups Islamic State (Isis), Hezbollah and Hamas, according to a Pew Research Center poll.
Of those surveyed, 86% held an unfavorable view of Israel and only 2% had a favorable view of the country. In comparison, 85% had an unfavorable view of extremist groups IS and Hezbollah, while 80% had an unfavorable view of Palestinian Islamist group Hamas.
Other countries and regions to be viewed unfavorably more than favorably by the Turkish nationals surveyed include Iran (75%), Russia (73%), US (73%), Nato (70%), Brazil (65%), China (68%) and the European Union (66%).
The most popular country in the poll was Saudi Arabia, which 26% of the participants held a favorable view of despite 53% holding an unfavorable view of the Sunni Muslim country.
In other statistics revealed, 58% of Turkish Muslims – who make up 98% of Turkey's population – said suicide bombings and attacks against civilians targets are never justified and 53% said they would want to join the EU despite 66% holding an unfavorable view of the bloc.
Seventy-eight percent of Turks had a favorable view of their own country and 70% expressed a dislike for the Nato military alliance of which it is a member.
The revelation that the Turkish public holds a greater dislike for Israel than a number of designated terrorist organisations comes as relations between the two countries reached new lows after the Gaza conflict.
Earlier this year, Turkish Prime Minister Tayyip Recep Erdogan likened Israeli politician Ayelet Shaked – who called for the genocide of Palestinian "little snakes" – to Adolf Hitler.
IB tmes