Lebanon Cabinet declares Tripoli a disaster area allocates LL30 bil.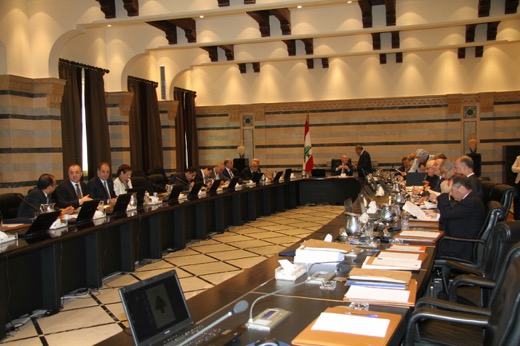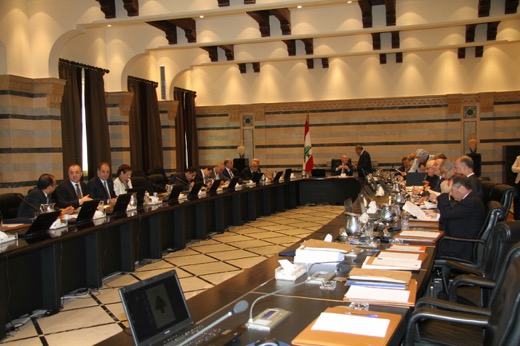 The Lebanese cabinet met today at the Grand Serail and at the snd of the session it declared Tripoli's Bab al-Tabbaneh neighborhood a "disaster area" and allocated 30 billion Lebanese pounds ( $20 million) in compensation and reconstruction projects.
This development comes in the aftermath of the four-day clashes between the Lebanese army and al Qaeda linked militants
The announcement was made by Information Minister Ramzi Jreige at the end of the eight-hour session.
PM Tammam Salam reiterated at the start of the meeting the need to elect a president as soon as possible." Jreige said and added
"The PM highlighted the damage incurred in the city of Tripoli during the latest round of clashes . For this reason the Cabinet decided to allocate LL30 billion to help this region ."
"The ministers also agreed that some neighborhoods in Tripoli and Akkar suffer from severe poverty and deprivation and we should resolve such an issue via a development plan." He added.
In addition to the above the cabinet also tasked the Council of Development and Reconstruction to prepare criteria to call for new tenders to organize street cleaning in Beirut and Mount Lebanon. The council should present the document to the Cabinet within 15 days.
" The Cabinet also tasked the council with administering tenders to produce energy from the Naameh landfill as needed." Jreige told reporters
The Cabinet also agreed to task the finance and interior ministries to pay municipalities overdue funds that were originally agreed upon to administer the Naameh dump.
The government is seeking a solution to a long-running dispute over who should handle waste disposal and treatment in Beirut and Mount Lebanon.
"If this file is not finalized today, we will see the garbage spread all over Lebanon," Agriculture Minister Akram Chehayeb told reporters as he walked into the meeting.
Sukleen has handled garbage collection in Beirut and some 225 towns and villages in Mount Lebanon since 1994 under a renewable five-year contract signed with the mother company, Averda. Two contracts were also signed with Averda in 1998 for composting and landfilling by Sukomi.
Sources familiar with the Cabinet session discussions said the Cabinet allocated around LL 700 billion ($463 million) to pay public sector salaries, after months of dispute among various groups.
Due to the fact that no state budget has been approved since 2005, Cabinets are obligated by law to adhere to the financial ceiling of the last approved budget, prompting former Cabinets and now Prime Minister Tammam Salam's government to authorize extra-budgetary spending.
Finance Minister Ali Hasan Khalil has for months refused to authorize extra-budgetary spending unless the Cabinet approved his 2014 state budget.
Hours after the decision, Khalil asked ministry employees to extend their working hours to finalize the paychecks of civil servants before the end of the month.