America's air dropped weapons fall into the wrong hands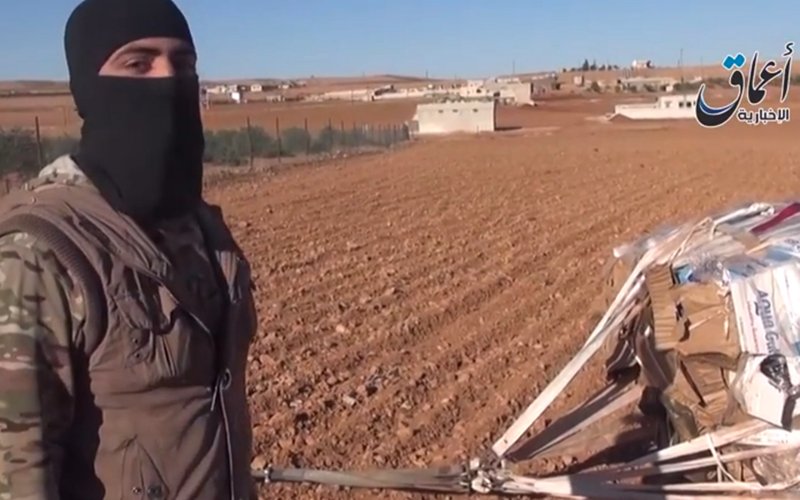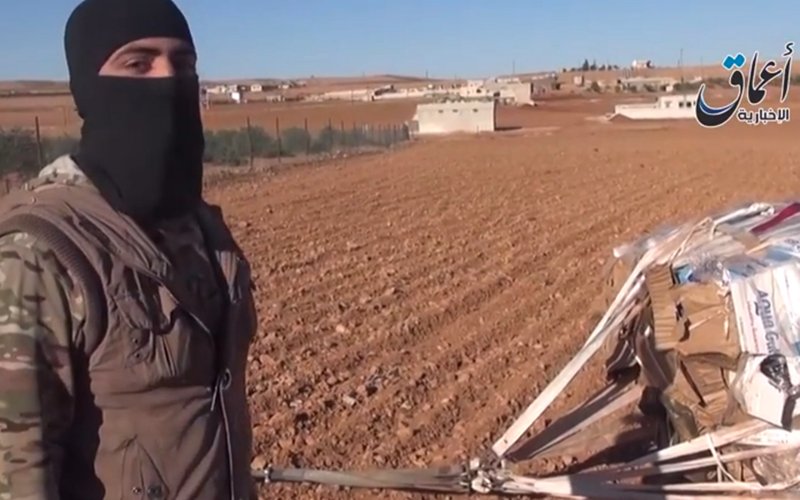 At least one bundle of U.S. weapons airdropped in Syria appears to have fallen into the hands of ISIS, a dangerous misfire in the American mission to speed aid to Kurdish forces making their stand in Kobani.
An ISIS-associated YouTube account posted a new video online Tuesday entitled, "Weapons and munitions dropped by American planes and landed in the areas controlled by the Islamic State in Kobani." The video was also posted on the Twitter account of "a3maq news," which acts as an unofficial media arm of ISIS. The outfit has previously posted videos of ISIS fighters firing American made Howitzer cannons and seizing marijuana fields in Syria.
ISIS had broadly advertised its acquisition of a broad range of U.S.-made weapons during its rampage across Iraq. ISIS videos have showed its fighters driving U.S. tanks, MRAPs, Humvees. There are unconfirmed reports ISIS has stolen three fighter planes from Iraqi bases it conquered.
The authenticity of this latest video could not be independently confirmed, but the ISIS fighters in the video are in possession of a rich bounty of American hand grenades, rounds for small rockets, and other supplies that they will surely turn around and use on the Kurdish forces they are fighting in and around the Turkish border city.
On Monday, White House Deputy National Security Advisor Ben Rhodes said the U.S. government was confident that the emergency airdropped supplies for the Kurdish forces near Kobani were falling into the right hands.
"We feel very confident that, when we air drop support as we did into Kobani… we've been able to hit the target in terms of reaching the people we want to reach," Rhodes told CNN. "What I can assure people is that, when we are delivering aid now, we focus it on the people we want to receive that assistance. Those are civilians in need. Those are forces that we're aligned with in the fight against ISIL [the government's preferred acronym for ISIS], and we take precautions to make sure that it's not falling into the wrong hands."
Rhodes was responding to questions about a Monday report in The Daily Beast that U.S. humanitarian aid was flowing into ISIS controlled areas near Kobani by truck. That aid was mostly food and medical supplies, not the kind of lethal weapons in the new ISIS video.
The Daily Beast