Total oil company CEO killed in Moscow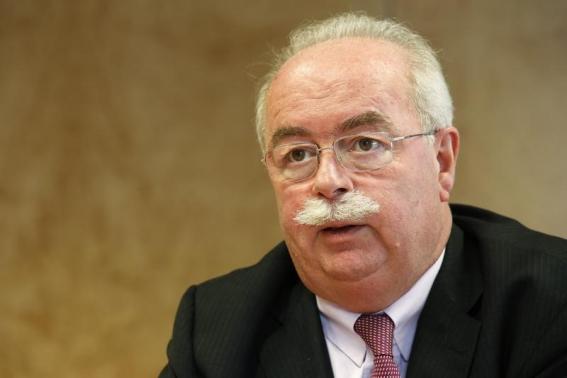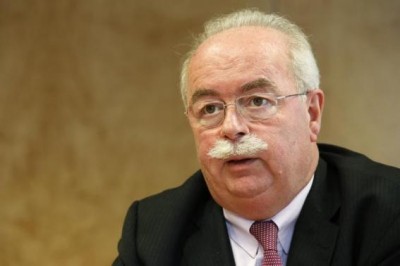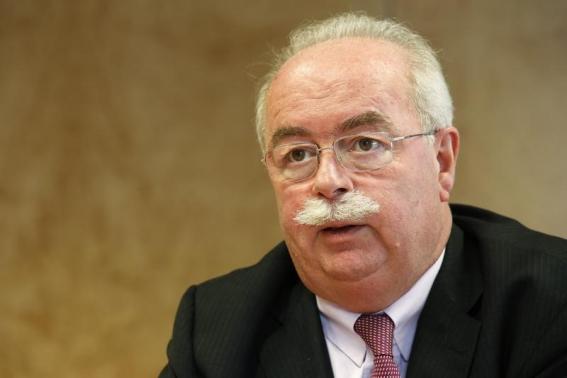 The chief executive of French oil major Total, Christophe de Margerie, was killed when a business jet collided with a snow plow during takeoff at Moscow's Vnukovo International Airport, the company and airport officials said.
The collision occurred late on Monday, just minutes before midnight Moscow time, the airport said in a statement. The Dassault Falcon business jet carrying de Margerie had been due to travel to Paris.
"Total confirms with deep regret and great sadness that Chairman and CEO Christophe de Margerie died just after 10 p.m. (Paris time) on October 20 in a private plane crash at Vnukovo Airport in Moscow, following a collision with a snow removal machine," the company said in a statement.
Total said the plane's three crew also died.
De Margerie, 63, was on a list of attendees at a Russian government meeting on foreign investment in Gorki, near Moscow, on Monday. With his distinctive bushy moustache and outspoken manner, he was one of the most recognizable figures among the world's top oil executives.
De Margerie, a graduate of the Ecole Superieure de Commerce business school in Paris, became chief executive officer of Total in February 2007, taking on the additional role of chairman in May 2010, after previously running its exploration and production division.
De Margerie said in July that he should be judged based on new projects launched under his watch, such as a string of African fields. He also said then that Total would seek a successor from within the company rather than an outsider.
Philippe Boisseau, head of Total's new energy division, and Patrick Pouyanne, who was tasked with reducing the group's exposure to unprofitable European refining sectors, have long been seen as potential successors.
A staunch defender of Russia and its energy policies amid the conflict in Ukraine, de Margerie told Reuters in a July interview that Europe should stop thinking about cutting its dependence on Russian gas and focus instead on making those deliveries safer.
"You hear people say we have got to protect ourselves from Ukraine and then they talk about Russia. This is not the same thing … Are we going to build a new Berlin Wall?" he said in the interview.
"Russia is a partner and we shouldn't waste time protecting ourselves from a neighbor … What we are looking to do is not to be too dependent on any country, no matter which. Not from Russia, which has saved us on numerous occasions."
Total is one of the majors most exposed to Russia, where its output will double to represent more than a tenth of its global portfolio by 2020.
A TOP INVESTOR IN RUSSIA
Total is one of the top foreign investors in Russia, but its future there grew cloudy after the July 17 downing of a Malaysian passenger airliner over Ukrainian territory held by pro-Russian rebels worsened the oil-rich country's relations with the West and raised the threat of deeper sanctions.
Total said last month that sanctions would not stop it working on the Yamal project, a $27 billion joint venture investment to tap vast natural gas reserves in northwest Siberia that aims to double Russia's stake in the fast-growing market for liquefied natural gas. De Margerie said then that Europe could not live without Russian gas, adding there was no reason to do so.
Total is the fourth largest by market value of the western world's top oil companies behind Exxon, Royal Dutch Shell and Chevron. Russia accounted for about 9 percent of Total's oil and gas output in 2013.
The oil company had forecast in April that Russia would become its biggest source of oil and gas by 2020 due to its partnership with Russian energy company Novatek and the Yamal project.
Total SA is France's second-biggest listed company with a market value of 102 billion euros.
Like other big oil companies, Total has been under pressure from shareholders to cut costs and raise dividends as rising costs in the industry and weaker oil prices squeeze profitability.
Reuters