Parliament paved the way for extending its own term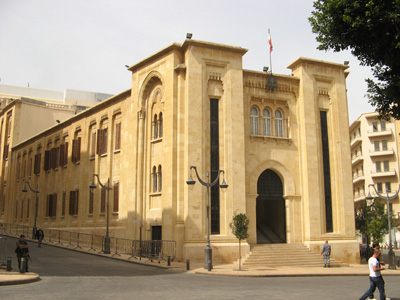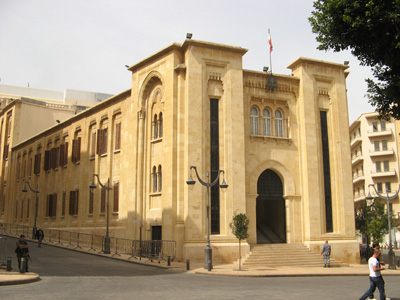 As a first step towards a second extension of the parliament's 's term the MPs met today for 12 minutes
to renew the committee assignments and re-elect Parliament's Secretariat members.
Minor adjustments were made to committee assignments, with MP Ziad al-Aswad replacing late MP Michel Helou on one of the committees.
Following the session, Speaker Nabih Berri and former Prime Minister Fouad Siniora held a closed meeting to agree on date for a parliament session to extend the parliaments term . Nader Hariri, the chief of staff for former PM Saad Hariri, joined the meeting, along with Finance Minister Ali Hassan Khalil and Deputy Speaker Farid Makari.
A draft-law proposed by Zahle MP Nicolas Fattoush calls for extending the parliaments term for two more years and seven months.
During the very short session, Berri was asked by Lebanese Forces MP Antoine Zahra whether the Parliament's two-thirds quorum was met in the session.
"What is the reason behind your question?" Berri replied, without giving a yes or no answer.
Zahra responded by asking why the Parliament would not launch a presidential vote if its quorum were achieved. The speaker dismissed Zahra's suggestion, telling him to sit down because his proposal did not respect the rules.
The Lebanese parliament failed again on October 9 and for the thirteenth time in a row to elect a president to replace Michel Suleiman whose term ended on May 25.
Twelve months before that, Parliament extended its mandate for 17 months and is widely expected to do so again before Nov. 21, the scheduled date for parliamentary polls.
As in the past sessions the parliament was unable to reach a quorum because the MPS of the Iranian backed Hezbollah militant group and its ally MP Michel Aoun's Change and Reform bloc boycotted the sessions.
Lebanese Forces leader Samir Geagea who was the first to announce his candidacy for the presidential office blasted the MPs of Hezbollah led March 8 alliance over their failure to attend the session .
"Four months without a president is unacceptable, " he said during a press conference.