UN calls for urgency in dealing with Ebola as death toll rises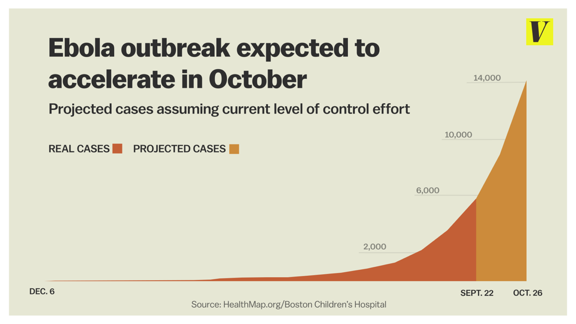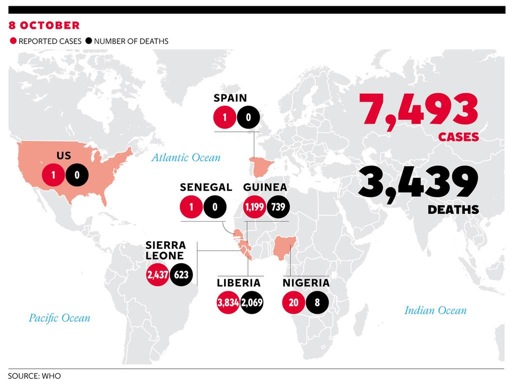 Deaths caused by Ebola in West Africa will double every three to four weeks if the global community continues to delay its response, the UN has said, amid growing frustration with the failure of some of the world's richest countries to contribute their fair share to the aid effort.
Powerful nations including China, Japan and Russia and several EU states with significant aid budgets have made only minor contributions so far. A $1bn (£622m) UN fund set up last month has so far received a paltry $100,000, from Colombia.
David Cameron said yesterday it was time for other countries to "look at their responsibilities and their resources", while the US Secretary of State John Kerry warned that "no country is exempt" from the fight against Ebola.
As the official death toll in the outbreak passed 4,500 yesterday, the UN's special envoy on Ebola, Dr David Nabarro, warned that an "extraordinary response" was needed quickly and that every three to four weeks' delay would lead to "double the suffering and double the death and double the overall damage to the economy and societies of these great countries that have been affected".
Anger is growing at the slowness of the international response to the crisis. Former UN Secretary General Kofi Annan said he has been "bitterly disappointed" by the response and expressed regret that the international community only "woke up" when the disease reached America and Europe.
Mr Cameron has called on European leaders to "significantly step up" their contribution. He has written to all 26 EU leaders as well as European Council president Herman van Rompuy calling for agreement on an "ambitious package of support".
The international community has donated £250m directly to UN agencies, bypassing the $1bn fund, but the UK and the US have so far given the most.
More money will be needed to train at least 2,000 workers, 1,000 of them clinical staff, to go out to West Africa, Mr Cameron told leaders.
Meanwhile, in a leaked document, the World Health Organisation has seemingly admitted it botched its initial response to the outbreak.
The internal document, seen by the Associated Press, said "nearly everyone involved in the outbreak response failed to see some fairly plain writing on the wall", and noted that disease experts should have realised that traditional containment methods would have been ineffective in the affected countries, which have under-developed healthcare systems and porous borders.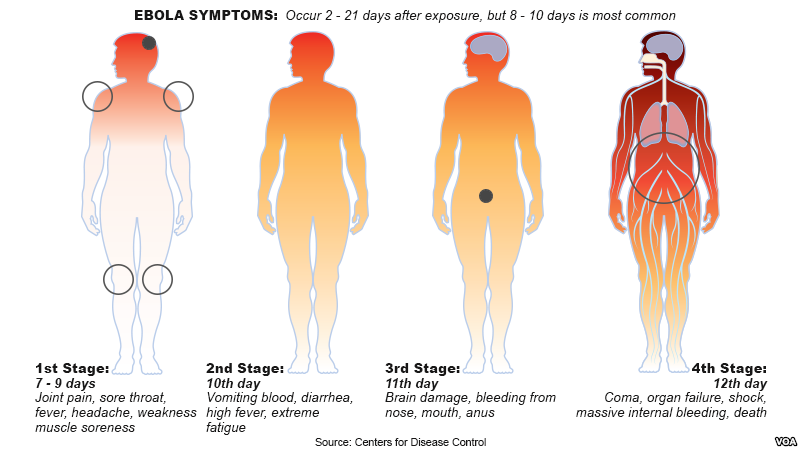 The WHO's handling of the crisis was also criticised by the co-discoverer of Ebola, Professor Peter Piot, who said the UN agency's Africa office was "not really competent" and asked why a state of international emergency was not declared until August, by which point 1,000 people had died.
Responding to the leak, a WHO source said the "time will come" for a review of the organisation's response but that the "focus now was on combatting the epidemic".
The international relief operation is now being spearheaded by the USA, which has committed up to 4,000 military personnel to West Africa, and the UK, which will have 750 military medical and support staff in Sierra Leone within a month. Both forces will build treatment centres and provide logistical support and transport to aid workers.
However, only a few weeks ago, aid agencies, chief among them Médecins Sans Frontières, and local health workers were standing alone against the health crisis.
MSF still runs more than 600 of just 1,000 beds in Ebola treatment centres in the region. Chris Stokes, who is leading the organisation's Ebola response, said it was "ridiculous" that the charity was still shouldering the heaviest burden of any international actor and said that international action so far was "not having any significant impact" on the epidemic and would not for another month or month and a half.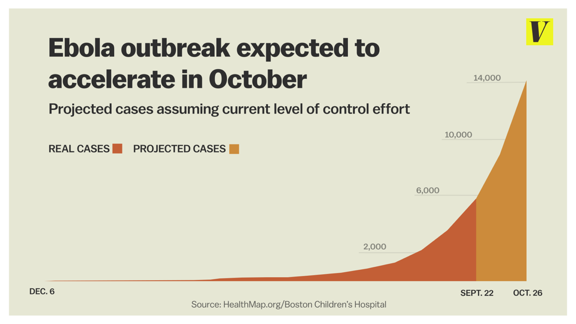 "Governments have slowly woken up to the problem but have tried subcontracting their response out to NGOs and the local governments," a spokesperson for the charity told The Independent. "That's why we reached the point two months ago where we called for state support – military and biohazard units, field hospitals and treating of patients.
"Now they are constructing hospitals, which is good, and I don't want to sound ungrateful, but they should be prepared to do more hands-on clinical work, not just provide logistical and training help. They should open temporary treatment centres, staff them and run them."
In a small sign of hope yesterday, the WHO declared the Ebola outbreak was over in Senegal, which recorded its first and only case of Ebola at the end of August and has effectively contained the virus since then.
Independent .UK