EBay adopts Icahn's strategy , to spin off PayPal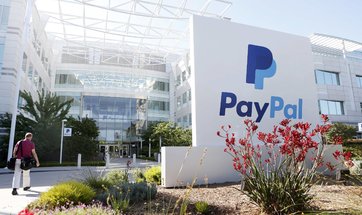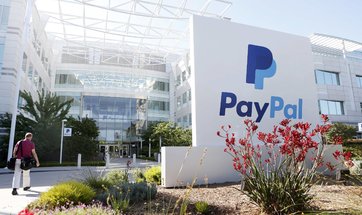 EBay said on Tuesday that it would spin off its PayPal payments unit into a separate publicly traded company, taking a step the activist hedge fund magnate Carl C. Icahn first demanded nine months ago.
The move will cleave eBay almost in half, separating it from the payments processor it acquired 12 years ago and built into a giant that generates almost half of the company's revenue.
The spinoff is expected to be completed in the second half of 2015. John Donahoe, eBay's current chief executive, will step down from that role once the separation is complete.
Corporate breakups have come into vogue in recent years, as companies have looked toward simplifying their businesses to please shareholders looking for more tightly focused operations. It has been a frequent demand by activist shareholders who buy positions in companies and call for changes aimed at driving up stock prices.
PayPal was a central focus of a lengthy battle between eBay and Mr. Icahn, who demanded a spinoff of the unit as a way to generate value for shareholders. Such a move, the hedge fund billionaire contended, would highlight PayPal's own strengths while letting its management team and eBay's focus on their own core businesses.
And creating a separate board for PayPal could help remove what Mr. Icahn argued were conflicts of interest with the payment processor's parent.
Mr. Donahoe steadfastly rebuffed those demands, arguing that his company reaped benefits from holding onto one of the leading payment processors, and vice versa.
"We and our board believe the best way to drive long-term shareholder value is to keep eBay and PayPal together, to capitalize on the opportunities," he said on an analyst call in January, after disclosing Mr. Icahn's intentions. "And the distraction and dis-synergies of separation would be happening exactly at the wrong time. We're in this window of opportunity of commerce."
Mr. Icahn eventually scaled back his demands for an independent PayPal to calling for listing just 20 percent of the payments business on the stock market.
After settling a fight with Mr. Icahn in April, giving him almost nothing other than adding a mutually agreed-upon director, the company gave little indication that a separation would happen anytime soon.
Yet Mr. Icahn succeeded in the long run. In an interview, Mr. Donahoe acknowledged that eBay was following the strategy Mr. Icahn had recommended and that the company had vocally rejected.
We "got to the same place that Carl said early on," he said.
But he contended the company arrived at its conclusion through "a deliberate process," and not by reacting to outside pressure.
Still, Mr. Donahoe allowed that "the pace of change accelerated over the past six months" in the payments sector, citing the emergence ofApple Pay and Alibaba's initial public offering. (He later contended that the company had seen such developments coming on the horizon, arguing, "I don't think we were late.")
He added that spinning out PayPal had another important benefit: attracting a new leader. "How do I get the best C.E.O. going forward?" he said.
The answer appears to be Daniel H. Schulman, a senior American Express executive whom eBay announced on Tuesday would join PayPal as president. When PayPal begins its new life as a publicly traded company, Mr. Schulman, who led American Express's alternative mobile and online payment services strategy, will serve as its chief executive.
(The eBay marketplace business will continue to be led by Devin Wenig, who will become chief executive after the split.)
The business that he will take over has become a major player in payments processing since its founding in the late 1990s. EBay acquired PayPal in 2002 after it had become a de facto payment method for the online marketplace operator's auctions.
Since then, it has become one of the fastest-growing parts of eBay, accounting for about 41 percent of its parent's total net revenue last year. Over the last 12 months, PayPal processed about $203 billion in payment volume, and now counts roughly 153 million active digital wallets.
Several analysts had sided with eBay's initial defense, arguing that e-commerce and payment businesses made sense living within the same company.
"Everyone in our industry knows that eBay's purchase of PayPal back in 2002 is largely regarded as a categorical home run and a textbook example of synergy executed right," Sucharita Mulpuru, an analyst at Forrester Research, wrote in a blog post in March.
But others said that remaining closely tied to eBay could ultimately hold the payment processor back. E-commerce companies likeAmazon.com and Alibaba would most likely avoid using the service so long as it was tied to a top competitor, Seth Shafer, an analyst at SNL Financial, argued last month.
And PayPal has grown more independent of its parent over time. Less than one-third of the total dollar volume of payments it processed last year came from eBay, as the business pushes into new outlets. In particular, it has looked to its acquisition of the start-up Braintree to handle mobile payments for hot e-commerce services like the car ride app Uber and the room-rental site Airbnb.
Dealbook . NY Tims