Turkish tanks reinforce border as I. S. shells Syrian town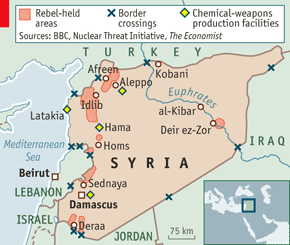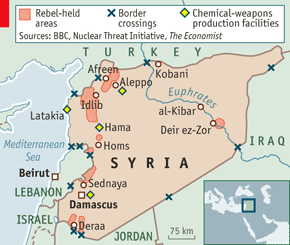 Turkish tanks and armoured vehicles took up positions on hills overlooking the besieged Syrian border town of Kobani on Monday as shelling by Islamic State insurgents intensified and stray fire hit Turkish soil, a Reuters correspondent said.
At least 30 tanks and armored vehicles, some with their guns pointed towards Syrian territory, were positioned near a Turkish military base just northwest of Kobani. Plumes of smoke rose up as shells hit the eastern and western sides of Kobani and sporadic bursts of machinegun fire rang out.
"We have taken the border under full control. We have ramped up our security measures in the Suruc region," Interior Minister Efkan Ala told reporters in Istanbul, referring to the area on the Turkish side of the border with Kobani.
A local official inside the besieged town said Islamic State continued to bombard it from the east, west and south and that the militants were 10 km (6 miles) from the outskirts.
"From the morning there have been bomb shellings into Kobani and not one rocket, but maybe about 20 rockets," Idris Nassan, deputy foreign minister in the Kobani canton, said by telephone.
Rami Abdulrahman, who runs the British-based Syrian Observatory for Human Rights which monitors Syria's civil war, said at least 15 mortar rounds had landed on Kobani on Monday, killing at least one person. He said Islamic State fighters had advanced to within 5 km of the town.
At least two shells hit Turkish territory on Monday. The Turkish military said earlier it had fired back on Sunday after two mortar bombs crossed the border. Ambulances shuttled to and from the border, sirens blazing.
Islamic State insurgents launched their assault on Kobani, a predominantly Kurdish town also known as Ayn al-Arab, more than a week ago, besieging it from three sides and sending more than 150,000 Kurds fleeing into Turkey.
"Because of the bombs everyone is running away, we've heard people have been killed. The YPG (Kurdish forces) have got small weapons but Islamic State has big guns and tanks," said Xelil, a 39-year old engineer who fled Kobani on Monday.
"Most people are leaving now, it was safe before but now with these bombs, people won't stay," he said.
Turkey has so far declined to take a frontline role in the U.S.-led coalition against Islamic State, but President Tayyip Erdogan has said Turkish troops could be used to help set up a safe haven for refugees inside Syria if there is international agreement.
Ankara's caution stems in part from its concern about links between Syrian Kurds and the Kurdistan Workers' Party (PKK), a militant group which has waged a three-decade armed campaign against the Turkish state for greater Kurdish rights.
Asked how Turkey would respond if a full Islamic State assault on Kobani pushed Kurdish fighters to the Turkish border, Ala said they would not be allowed in with their weapons.
"We would not be sympathetic towards armed groups coming into Turkey," he said. "If they are running away from violence they should be dropping weapons and then entering Turkey. We cannot allow criminals to come into Turkey with their arms."
Reuters