Syrian FM traveled to New York via Beirut , Lebanon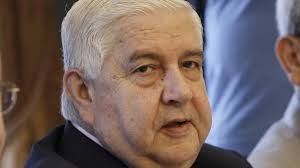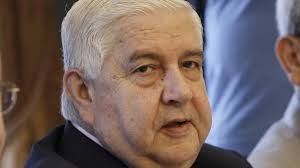 Syrian Foreign Minister Walid al-Mouallem  travelled to New York to attend the U.N. General Assembly session   through the   Hariri International airport in Beirut, Lebanon   reportedly for security reasons .
At the  Beirut airport he  called for cooperation between Lebanon and Syria to confront the terrorist threat posed by the Islamic State  and al-Nusra Front jihadists.
The pro Syrian As Safir daily on Thursday quoted Mouallem as saying that Lebanon should not adopt a policy of  disassociation  regarding terrorism.
"There should be Lebanese-Syrian cooperation to confront this terrorism that has no boundaries and poses a threat to both countries," Mouallem said
Damascus  uses the term "terrorists" to refer to all those who have been fighting to oust President Bashar Assad since March  2011.
According to As Safir, Mouallem expressed satisfaction over  U.S.-led strikes against the IS and other al-Qaida-linked groups in Syria.
He  said  that Damascus was being informed about the attacks , a claim that has been denied by Washington