Israel shot down Syrian aircraft over Golan Heights, update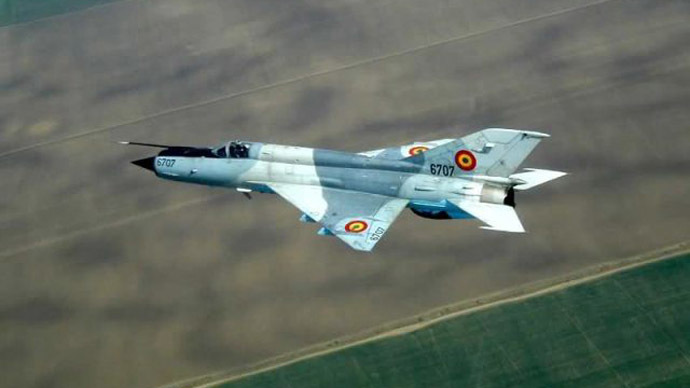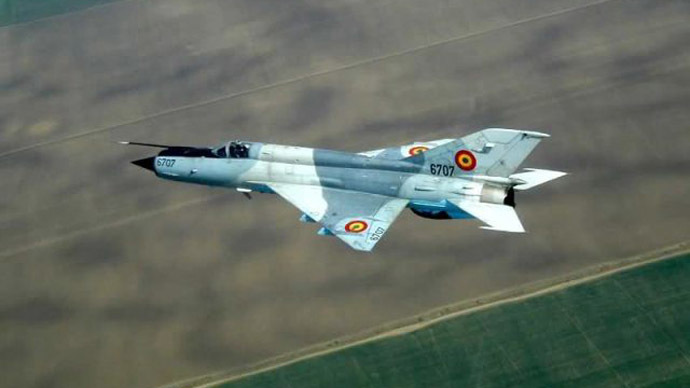 An Israeli Patriot missile shot down a Syrian aircraft that flew into Israeli-controlled airspace on Tuesday, Reuters reported, citing the military.
"Moments ago a Syrian aircraft infiltrated Israeli airspace. The IDF (Israel Defense Forces) intercepted the aircraft in mid-flight, using the Patriot air defense system," a military statement said. The type of plane was not disclosed.
Israeli media are claiming that the downed aircraft was a Soviet-built MiG-21 fighter jet.
Syrian state TV has confirmed that country's aircraft was downed by the Israeli Air Force over the occupied Golan Heights.
Images have emerged reportedly showing two pilots ejecting from the shot plane.
In August, when a drone from Syria intruded into Israeli airspace, the Israeli Air Force shot it down with a Patriot surface-to-air missile.
"The IDF will not tolerate a breach of the State of Israel's sovereignty," the army said.
The area of Quneitra has become a major battlefield of the Syrian conflict in recent weeks, where fighting between the Syrian Army and the Al-Nusra Front militants linked to al-Qaida is raging.
On Monday, the US-led coalition launched airstrikes against Islamic State militants in Syria. The anti-ISIS coalition is using various military aircraft to pound the IS militants: F-16 and F-18 fighter jets, Rockwell B-1 strategic bombers, MQ-1 Predator drones and Tomahawk long-range cruise missiles.
RT
Update: Jerusalem Post quoted a senior IAF official as saying that the Syrian plane was a Russian Sukhoi-24 fighter . The jet was reportedly 800 meters into Israeli air space when the IAF took the decision to shoot it down.