Several killed in suicide attack at Hezbollah checkpoint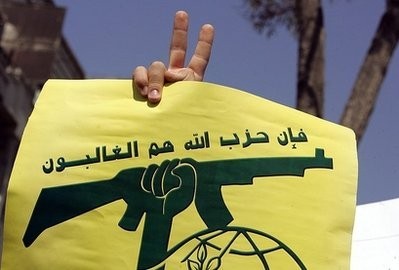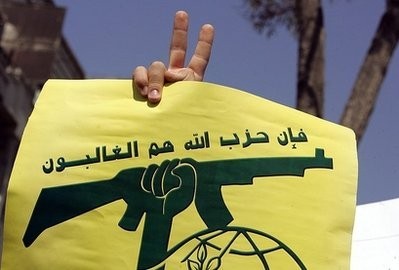 hezA suicide bomber on a motorcycle killed a number of Hezbollah fighters when he blew himself up close to a checkpoint in eastern Lebanon of the powerful Shite group, a security official said.
"The bomber blew himself up near a Hezbollah checkpoint in the Khraybeh area" in the Bekaa Valley, near the border with Syria, the source said.
"The Hezbollah fighters at the checkpoint were all killed" and a number more nearby were wounded, he added, without saying how many there were in total.
Lebanon's National News Agency said three people had been killed at the checkpoint, without specifying that they were fighters. But Hezbollah's mouthpiece Al Manar TV denied any Hezbollah members were killed and gave no further information on the blast.
Al Jadeed ( New )TV reported that the bomb used in the explosion weighed 40 kg( 88 lb.) and added that as soon as the incident took place Hezbollah set up another checkpoint at the scene of the explosion.
Khraybeh Mayor Ali Mousa revealed that the explosion took place about 1. 5 km ( 1 mile) from the town and Ambulances rushed to the scene of the bombing but did not reveal anything about the casualties.
Th suicide attack took place minutes after reports of clashes between Hezbollah and al Qaeda linked al Nusra front in the outskirts of the border town of Arsal in northeast Lebanon .
Commenting on the incident Elie Mahfouz , a member of the March 14 alliance and the head of the Change Movement said : "What gives Hezbollah the right to set up checkpoints. Does the Future Movement , the Phalange or Lebanese Forces have the right to set up checkpoints ….enough undermining of the republic "
Soldier killed
Earlier on Saturday, the government said that a Lebanese soldier had been "executed" by Nusra Front .
The soldier was one of a number of soldiers and policemen captured by Islamist militants from Syria who were fighting Lebanese government forces in the town of Arsal, near the Syrian border, in August.
The group had been demanding the withdrawal of Hezbollah fighters from Syria, as well as the release of Islamist militants from Lebanese prisons.
Some of the hostages are reportedly being held by Nusra Front and others by Islamic State (IS) militants.
IS has already beheaded two other Lebanese soldiers in recent weeks after their demands were not met.
AFP/Reuters