5 things to look for in Obama's speech on Islamic State militants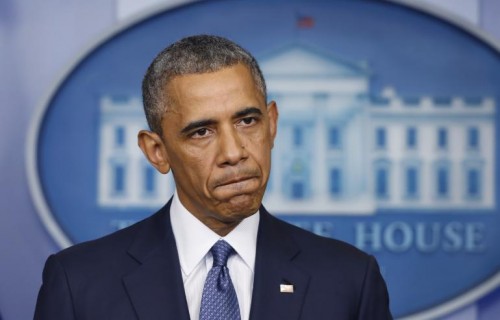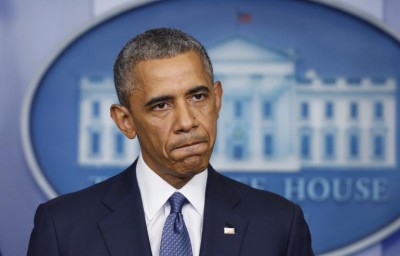 Pesident Obama plans to address the nation tonight to talk about his plans to take down the Islamic State militants wreaking havoc in Iraq and Syria and threatening to retaliate against the United States for its bombing campaign targeting them.
Here are five things to watch for as Obama speaks before television cameras in the ceremonial foyer of the White House:
Does Obama have a strategy that makes sense to Americans?

The fact that Obama is addressing the nation reflects what advisors in the White House have come to realize – that Americans don't understand the president's approach to dealing with this threat. For weeks, the administration has talked about Obama's strategy in bits and pieces, laying out a three-part approach to taking on the group. But what rose above the din was Obama's off-the-cuff remark in a press conference about not having a strategy yet in Syria. Americans are growing more supportive of a more aggressive military response, opinion polls suggest, but Obama aides know that public support is contingent on seeing a plan that make sense.
Is the president shifting to a more offensive approach against the Islamic State group?

The U.S. has launched more than 150 airstrikes against Islamic State fighters in northern and western Iraq and shows no signs of slowing down. Administration officials believe this has knocked the group on its heels and hurt its capability to plan attacks in the near term. But many advisors to Obama think there's no way to seriously weaken the group without going after its strongholds in Syria, which is mired in a 3-year-old civil war. Obama says Syrian President Bashar Assad has lost all legitimacy and has called on to him step down, and administration officials have said that the United States won't cooperate with the Assad regime in attacking the Islamic State militants.
That means the United States must gather intelligence about the organization's high-value positions and coordinate U.S. air operations with local fighters, rather than the government. Identifying and equipping the moderate Syrian opposition has been a challenge since the beginning of the civil war in Syria.
Will Obama order airstrikes in Syria?

Senior administration officials say the president is actively looking at airstrikes and prepared to launch them when the time is right, but that he is evaluating which options would degrade the extremists without empowering Assad. At the same time, Obama also wants to galvanize support among leaders in the Middle East and is mindful that they worry about how a fierce retaliation might affect their citizens being held hostage by the Islamic State. In his address, Obama is hoping to build support with the public for whatever route he might choose. If and when he's ready to order strikes, aides say, Americans will hear it from him first.
Would he seek support from Congress before launching those strikes?

The White House insists the president doesn't need authorization from lawmakers before taking military action in the region, although they haven't explained his reasoning in detail. In any case, Congress isn't likely to vote to authorize military action regardless of the plan; given the political gridlock and the concerns about the looming congressional elections, none are eager to take a vote either for or against it.
Instead, the White House asked Congress on Wednesday to authorize $500 million to arm and equip Syrian rebels as part of Obama's offensive, a request that could be voted on as soon as this week as part of a must-pass spending bill.
Administration officials met behind closed doors on Capitol Hill on Wednesday to press the issue with key lawmakers, many of whom panned the idea earlier this year over concerns about arming foreign fighters whose allegiances are not always clear.
How will Obama balance this fight with all of the other challenges around the globe?

That's a major concern for the president's national security team. As the picture in Syria and Iraq grew more complicated over the summer, Russia-backed fighters turned more aggressive against their neighbors in Ukraine. The conflict between Israel and Hamas simmers as talks with Iran continue outside the limelight. "By the way, we're still at war in Afghanistan," said Anthony Cordesman of the Center for Strategic and International Studies, noting that there's also plenty to do in Pakistan and central Asia. "Any talk of rebalancing to Asia is probably not going to happen," said Cordesman, referring to Obama's repeated attempts to turn attention to the challenges presented by China on the rise.
Obama needs to "explain and justify," Cordesman said of the president's mission tonight. "Above all, he needs to show he is actively leading, that he has a coherent approach, that he is implementing it and that he understands the risks."
LA Times