The Syrians are coming ! Lebanese town warned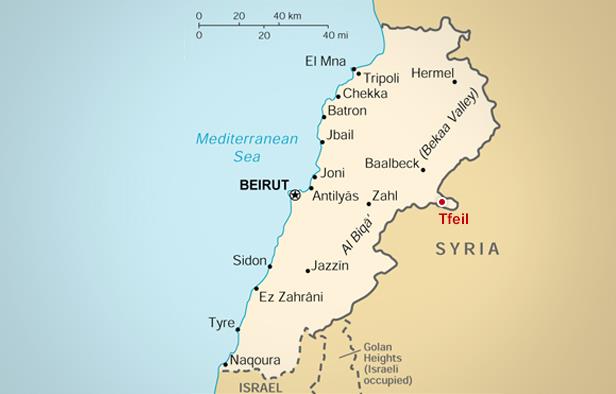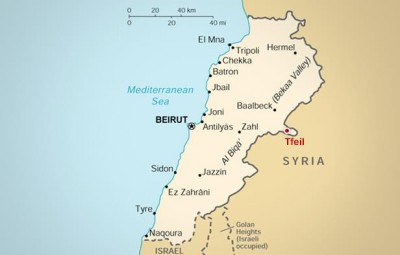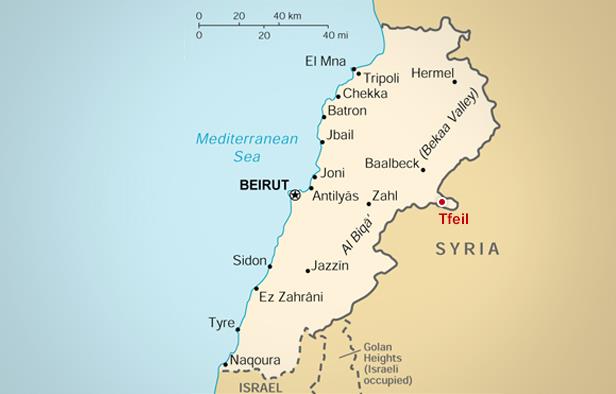 The Kuwaiti al-Anbaa newspaper on Sunday reported that  the Syrian government troops have reportedly urged the residents of the eastern border village of Tfeil to evacuate it ahead of a planned attack.
This was confirmed by  Amal Movement  MP Qassem Hashem  who  told As-Sharq al-Awsat newspaper in remarks published Sunday that he has learned that the Syrian army warned the residents of the Lebanese town of Tfeil in the Beqaa to evacuate their town so that the army can cleanse it  from Syrian rebel militants.
The Amal movement is closely allied with Hezbollah and the Syrian regime .
"According to information given to one of the TV stations by a resident of Tfeil, the Syrian army has asked the town's residents, approximately 15 families, to evacuate, so that it can  cleanse the town from the militants," Hashem  was quoted as saying.
Another  official in Tfeil  informed western Bekaa lawmakers that the warning was issued by Syrian forces, demanding that the evacuation take place "within hours." The official denied there were any armed  Syrian militants in the town and claimed that the  only gunmen in and around the area  are Hezbollah members.
In April, Tfeil was isolated after its only road came under the control of Syrian government troops.
The town is located at the end of the eastern mountain belt's plains, in an area that is 24 kilometers inside Syrian territories. Tfeil  is surrounded by Syrian land to its north, east and south, and by the Lebanese villages of Ham, Maarboun and Brital to its west.
More than 4,000 Lebanese nationals reside in Tfeil, Christians and Muslims,  and around  5,000 Syrian refugees.
Syria has refused to-date to demarcate its border with Lebanon. Hafez al Assad, father of  current  Syrian president Basher al Assad always considered Lebanon a part of Syria.