Saudi King Abdullah accuses Israel of 'war crimes' and slams ISIS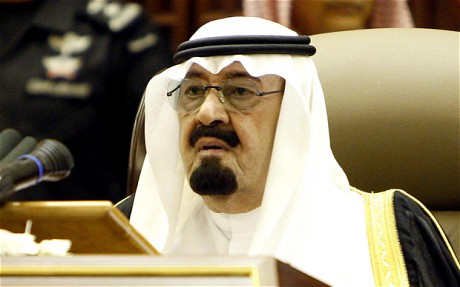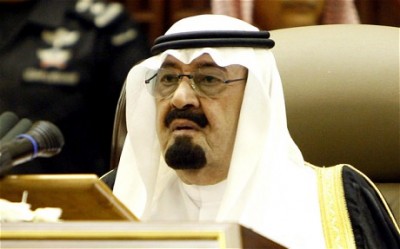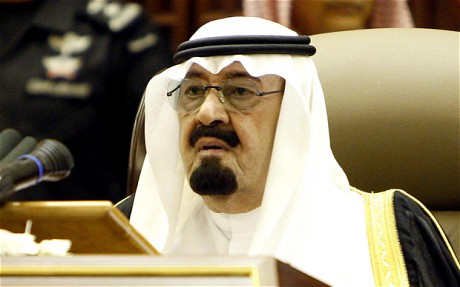 RIYADH, Saudi Arabia – Saudi Arabia's King Abdullah criticized international inaction over Israel's offensive in Gaza, which he described on Friday as involving "war crimes against humanity" and mass slaughter. "This (international) community which has observed silently what is happening in the whole region, was indifferent to what is happening, as if what is happening is not its concern," the monarch said in a speech read out on his behalf on state television. King Abdullah said that silence "has no justification."
Slams ISIS
He also slammed militants who he said were killing innocent people and mutilating their bodies in contravention of Islamic teachings and called on the region's leaders and religious scholars to prevent Islam from being hijacked by militants. King Abdullah named no groups but was apparently referring to violence in neighboring countries, including Iraq and Syria, where the Islamic State of Iraq and al-Sham (ISIS) has captured swaths of territory, killing scores of people and forcing Christians to flee. Saudi Arabia, the birthplace of Islam, sees itself as a main player in the Middle East. But it has played only a low-key role in diplomatic efforts to end the conflict in Gaza, leaving the main Arab efforts to its close ally Egypt and fellow Gulf monarchy Qatar.
Hariri praises speech
Lebanon's Future movement leader MP Saad Hariri on Friday praised the speech by Saudi King Abdullah, saying it "raised the alarm" over the threats of terrorism in the region and the continued Israeli aggression against the Palestinians.
In a statement issued only two hours after the monarch delivered his address, Hariri described the king's remarks as "historic and highly important," saying they "accurately reflect the painful situation that the Arab region is going through due to the proliferation of terrorism."
The former PM said terror groups are operating under "false slogans and banners that have nothing to do with Islam whatsoever."
Hariri stressed that terror's only objective is to "tear apart societies, spread hatred and sow strife among the sons of the Ummah instead of rapprochement and brotherhood."
Hariri also cited the monarch's remarks on "Israel's state terrorism and the massacres it is committing against Palestinian innocents and civilians," stressing that Israel's crimes are "the epitome of terrorism and aggression against the Palestinian people's humanitarian rights."
"Our historic responsibility obliges us to interact positively with … the king's call and seek to unite all Arab efforts to do everything necessary to confront terrorism and its dangerous consequences," he added.