Skeptical U.S. lawmakers want final say over Iran nuclear deal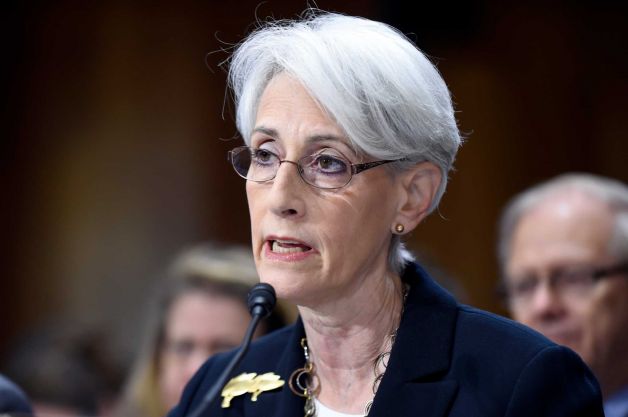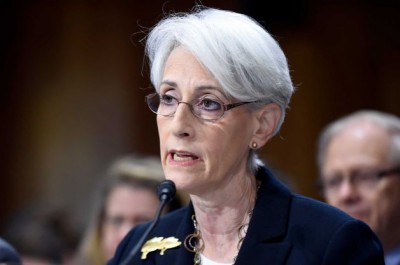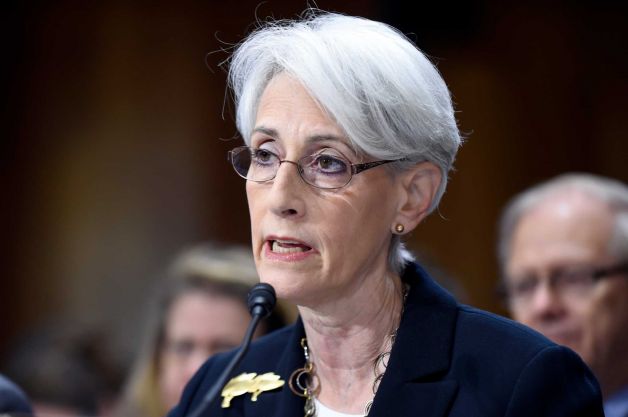 The Obama administration officials engaged in nuclear negotiations with Iran ran into a wall of skepticism at two congressional hearings on Tuesday, with members of both parties insisting on a vote on any final agreement with the Tehran government and administration officials strongly hinting that they have little intention of complying.
The disagreements surfaced after Wendy R. Sherman, the under secretary of state for policy and the lead American negotiator with Iran, made the case that the four-month-long extension in negotiations agreed to by the administration, along with modest additional sanctions relief, were warranted "because we have seen significant progress in the negotiating room." Specifically, she said the progress had been made in discussions about redesigning a plutonium reactor so that it would not produce weapons-grade fuel and converting Iran's deep-underground uranium enrichment site, called Fordow, to another purpose.
Yet Ms. Sherman also acknowledged that Iran has revealed few details of its suspected efforts to design a weapon to international inspectors, and she was vague on the question of how much Iran's capacity to enrich uranium would have to be degraded before a deal was considered acceptable.
This month, Iran's foreign minister, Mohammad Javad Zarif, in an interview with The New York Times, proposed freezing Iran's production capability for three to seven years, then allowing it to resume production unimpeded. Ms. Sherman insisted that "any nuclear agreement with Iran must have an extremely long duration," which American officials have previously said would have to be at least a decade.
But the sharpest differences emerged on the question of who would get the final say on what an agreement would look like: President Obama or Congress. The testiness was part of the running battle in Washington over Mr. Obama's efforts to bypass Congress on a range of issues, from immigration to climate change, and his insistence, similar to the administration of George W. Bush, that the president has the power to manage foreign affairs with minimal congressional consultation.
In the case of Iran, Mr. Obama may be able to avoid Congress for the rest of his presidency. Any accord, if one is reached, would not be a formal treaty, so the Senate would not be called on to ratify it. A long-running agreement would eventually require the lifting of congressionally mandated sanctions. But administration officials said they would delay that day by suspending or waiving some sanctions by executive order — which gives them the added benefit of being able to reimpose sanctions if Iran is not living up to its side of any deal.
"We wouldn't seek congressional legislation in any comprehensive agreement for years," one senior administration official said recently, speaking with a clarity that Ms. Sherman avoided as she tried to appease suspicious and angry members of Congress. "The early suspensions would be executive action," the official said.
Ms. Sherman tried to bridge the gap by offering assurances that if Mr. Obama acts unilaterally to neutralize any sanctions by executive order, "we will not do so without conversations with Congress."
Senator Bob Corker, a Tennessee Republican who has been a consistent critic of the Obama administration's negotiations, countered that until now, "the conversations have been, 'This is what we're going to do.' "
"That's a very unsatisfactory place for us to be," he said.
Other members wanted the agreement to encompass issues that were not included in the negotiations between Iran, the United States and five American partners: Britain, China, France, Germany and Russia. Some insisted on limits on Iran's missile capability. Others talked about stopping Iran from providing rockets to Hamas, which Ms. Sherman quickly acknowledged was the source of much of Hamas's firepower in its rocket attacks on Israel.
Asked whether he could assure Congress that the more than $2 million in assets held outside the United States that Iran will have access to under the extension agreement would not be used to aid Hamas, David S. Cohen, the under secretary of the Treasury for terrorism and financial intelligence, said he could not "give you that guarantee." But Mr. Cohen insisted that the sanctions imposed by the United States and Europe had been so effective that Iran's economy was 25 percent smaller than it should be.
Administration officials faced their most difficult time describing the long-term end game for the Iranian nuclear program.
Mr. Zarif, the Iranian negotiator, talked in his interview about an Iran that puts up with restrictions for a set number of years, then is permitted to build as large an industrial-scale nuclear infrastructure as it likes — much as Japan or South Korea does. Ms. Sherman avoided discussing, at least in open session, the American strategy for dealing with that Iranian demand, but the reality is that any agreement will have time limits, and when they expire Iran will find itself with few commitments, other than to allow inspections.
The other issue officials danced around during the hearings of the House Foreign Affairs Committee and the Senate Foreign Relations Committee was what would constitute an acceptable "breakout" time for Iran — the amount of time it would need to produce enough fuel for one nuclear weapon. Right now, Ms. Sherman said, citing nongovernment, unclassified estimates, breakout time is about two months. Secretary of State John Kerry said this year that he would like to see that extended to a year or more.
Ms. Sherman was less specific, but said that the current breakout time did not create enough warning for the United States and Israel, among others, and must be lengthened.
NY Times