Hamas accepts call for 3-hour humanitarian truce, IDF studying issue-update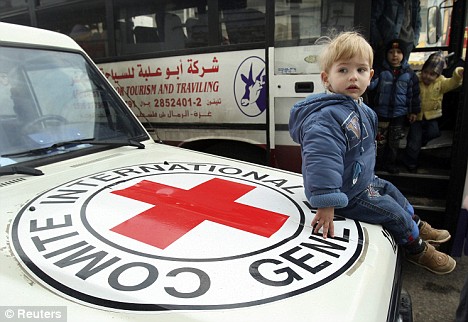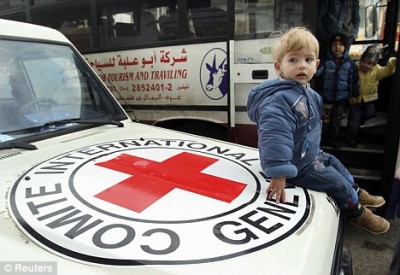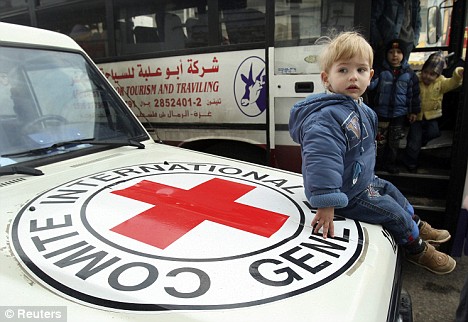 The Islamist Hamas movement said July 20 it had accepted a proposal for a three-hour humanitarian ceasefire in Gaza it said was made by the International Committee of the Red Cross.
"The ICRC contacted (us) and offered to broker a three-hour humanitarian truce to enable ambulances to evacuate the dead and wounded and Hamas accepted it," spokesman Sami Abu Zuhri said in a statement.
"Hamas agreed on it but the occupation refused it," he claimed, although Israeli public radio reported that the Israeli government was studying the proposal.
Israel expands ground assault
Thousands were fleeing northern Gaza after a night of fierce bombardment as Israel expanded a ground assault on day 13 of the deadliest violence in the enclave in five years.
As UN chief Ban Ki-moon was to arrive in the region to add his weight to truce efforts, the Palestinian death toll hit 370 although medics said it was set to soar after a night of intense attacks to the north and east of Gaza City.
The Islamist Hamas movement, the main power in Gaza, has so far refused to yield in the face of the relentless air, sea and land attacks, continuing its own assaults which killed another two Israeli soldiers overnight, the army said.
As the warring sides showed no sign of giving up, diplomatic efforts to seek a truce were to intensify Sunday with Hamas's exiled leader Khaled Meshaal to meet Palestinian president Mahmud Abbas in Qatar to discuss an Egyptian truce proposal.
On the ground, the streets of the northern district of Shejaiya were filled with thousands of civilians fleeing for their lives after heavy shelling left casualties lying in the streets, an AFP correspondent reported.
Ambulances were unable to reach much of the area along the border because of heavy fire, and emergency services told AFP there were reports of dead and wounded trapped by the bombardment.
At Shifa hospital, casualties were being brought in by the minute, some in ambulances, but others in cars and trucks.
Among them were screaming children with shrapnel wounds. One of them was clearly already dead, his head hanging lifelessly.
Fights broke out in the emergency room as hysterical parents banged on the walls in fear and sorrow.
Emergency services spokesman Ashraf al-Qudra said at least 20 bodies had been retrieved from the eastern Shejaiya district, but ongoing fire was preventing the evacuation of many more.
Sabah Mamluk, 40, arrived at the hospital with her mother and her two daughters, both of them barefoot.
"The shelling was non-stop, it was everywhere," she told AFP.
"We ran into the streets and started to walk. It was terrifying. We got split up and found an ambulance that could bring us, but my husband is still there with the rest of the children and I can't reach him by telephone."
Early on Sunday, the army confirmed two more soldiers had been killed overnight, raising to seven the overall Israeli toll.
Four soldiers were killed on Saturday, among them two who died in militant raid inside Israel. Another was killed by an anti-tank missile while the fourth died in a firefight with a militant, the army said.
Israeli bulldozers destroy Hamas tunnels
Israel said its ground operation to destroy the network of tunnels used by militants to stage deadly cross-border attacks was to "expand" later Sunday.
"This evening, the ground phase of Operation Protective Edge expands, as additional forces join the effort to combat terror in the Gaza Strip and establish a reality in which Israeli residents can live in safety and security," the army said.
Army spokesman Lieutenant Colonel Peter Lerner said that since the ground operation began late on Thursday, 70 militants had been killed, and 190 rockets had hit Israel.
Before dawn, an intensive artillery barrage struck areas east of Gaza City, killing at least two children, medics said.
The increasing number of children killed in the conflict is causing a growing outcry, with a joint statement from NGOs War Child and Defence for Children International saying more children had been killed than militants.
Figures provided by the UN children's agency on Sunday showed that at least 73 of the victims were under the age of 18.
Israeli Prime Minister Benjamin Netanyahu said Hamas was entirely responsible for any civilian casualties, accusing the group of "using innocent civilians as human shields."
Earlier this week, the UN agency for Palestinian refugees expressed outrage after finding 20 rockets stored in one of its empty schools in Gaza.
UNRWA has opened 49 of its schools to shelter those fleeing the most heavily bombarded areas. So far, more than 60,000 Gazans have sought sanctuary at UN institutions, the agency said.
Meanwhile, Hamas confirmed Meshaal had received an invitation for talks in Cairo on an Egyptian peace initiative.
Although the Islamist movement had made its position clear, it was "ready to cooperate with a move by any party that will achieve the specific Palestinian demands," a statement said.
The Egyptian foreign ministry was not able to confirm or deny the new invitation.
Earlier this week, an Egyptian truce proposal was accepted by Israel, but snubbed by Hamas which said it had not been consulted.
Hamas's relations with Cairo have soured significantly since the military ousted its Islamist ally, Mohamed Morsi of the Muslim Brotherhood.
But it is close to both Turkey and Qatar, where Meshaal is based.
Abbas and Meshaal were to meet in Doha later Sunday to discuss the Egyptian-proposed truce, an official close to Abbas said.
The UN chief was also headed to the Qatari capital.
Hamas is demanding a complete end to the Israeli blockade on Gaza, that the Rafah crossing with Egypt be opened, and that Israel free scores of veteran prisoners who were re-arrested in recent weeks.
Hurriyet Daily News
Update :
Israel agrees to a 2 hour humanitarian ceasefire only in the Shujaiyeh neighborhood and in central Gaza